Dental Crowns & Bridges – Gainesville, FL
Restoring Smiles with Amazing Beauty and Strength
At Exceptional Dentistry & Sedation Center, our mission is to provide our patients with high-quality services that better their lives. One of the ways that our doctors do this is by offering personalized dental crowns and bridges in Gainesville, FL. With both of these treatments, they can fix numerous issues such has decayed, damaged, weakened, or lost teeth. Keep reading to learn more about these restorations and what you can expect during the process.
---
What is a Dental Crown?
A dental crown is a restoration that we can use to correct broken, damaged, heavily decayed, or misshapen teeth. Designed to cover the entire visible portion of your tooth, dental crowns get their name because they literally cap your enamel. Once placed, patients can enjoy a strengthened, more aesthetically pleasing smile. Dental crowns are also used to protect teeth after root canals, covering the more sensitive portion of the tooth.
---
What is a Dental Bridge?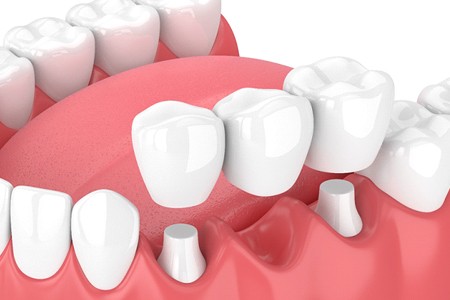 A dental bridge is a custom-made prosthetic used to replace multiple missing teeth consecutively. This restoration literally bridges the gap in your smile, creating a beautiful and complete set of teeth. Using dental crowns on either side of the gap for stability, we can attach a personalized dental bridge. This treatment can be used to replace 1 to 3 consecutively missing teeth, successfully restoring the visible part of the dental structure.
---
The Dental Bridge Process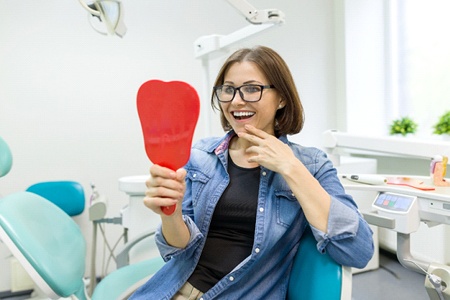 Once we have decided that you could benefit from a dental bridge, we will prepare the surrounding teeth for the supportive crowns. Next, we will take images and impressions of the area, which are used to create your dental bridge. After the high-tech dental lab fabricates your dental bridge, you will come back into our dental office, where we will fix the prosthetic to your smile. In just 2 appointments, you can walk out of our dental office with a complete set of teeth.
---
Aftercare for Your Restorations
Once you've received your dental crown or bridge, it's important to watch what you eat during the first 24 hours. Avoid using a straw or biting down on extra hard food items. After, you can resume your normal diet. You should be sure to maintain your regular brushing and flossing routine but avoid the area of restoration. You may experience some slight soreness, however this can be easily managed with over-the-counter pain medication.
If you have any questions, please don't hesitate to contact our dental office today!