Dental Checkups & Teeth Cleanings – Gainesville, FL
Looking After Your Oral & Overall Health
If you could prevent oral health problems from ever forming, wouldn't you want to? At Exceptional Dentistry & Sedation Center, we focus on giving our patients high-quality and thorough dental checkups and teeth cleanings in our Gainesville, FL dental office to tackle the small issues before they have a chance to become serious. By doing this, we're able to save our patients money on invasive dental treatments, keep them from experiencing serious pain and discomfort, and reduce the amount of time they spend in our office. With just two checkups and cleanings every year, our patients can avoid the stress, hassle, and anxiety that comes with oral health issues. If it has been longer than six months since you've last visited your dentist in Gainesville, contact our office today to schedule an appointment!
---
Why are Dental Checkups & Teeth Cleanings Important?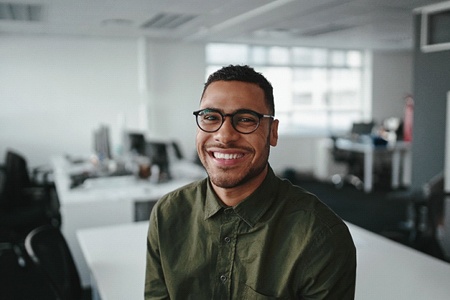 It can be tempting to put your checkups and cleanings on the backburner if you don't view them as a priority. Many patients wonder why it's necessary to visit us if they're diligent about brushing and flossing at home. The answer is, we are specially trained and equipped to spot oral health problems early, keeping them from permanently damaging your smile. Here are six reasons why you should view your checkups and cleanings as a priority:
Spot oral cancer early with a professional screening every six months.
Control plaque, tartar, and bacteria accumulation.
Diagnose and treat gum disease early, before the effects become permanent.
Keep bad oral habits from ruining the health of your teeth and gums.
Find problems hidden beneath the surface with dental X-rays.
What Happens During a Teeth Cleaning?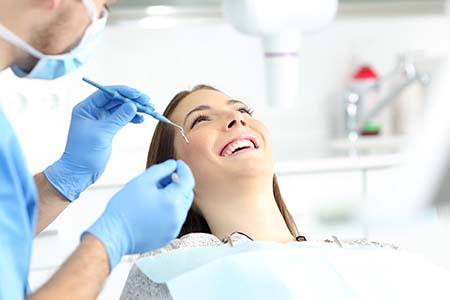 During your dental cleaning in Gainesville, our hygienist will use specially crafted instruments, like a dental mirror and scaler, to reach into the nooks and crannies of your mouth and thoroughly clean them. Once we've removed all plaque and tartar buildup on the surface of your teeth and gumline, we'll use a gritty substance called prophylaxis paste to break apart surface stains and make your smile shine. Finally, we'll complete your semi-annual visit by flossing between each of your teeth to remove any lingering debris.
Investing in preventive dental care will not only preserve your smile so you can enjoy it for a lifetime, but it'll also save you money by stopping the progression of small oral health problems. If you're due for a checkup and cleaning in Gainesville, be sure to schedule your appointment today!