Cosmetic Dentistry – Gainesville, FL
Custom Smile Transformation Plans
Our doctor's don't just dabble in cosmetic dentistry. Drs. Art and Kim Mowery are graduates of the University Of Florida College of Dentistry and are former clinical adjunct professors there. They have extensive cosmetic, reconstructive, and physiological dental training from the prestigious Las Vegas Institute for Advanced Dental Studies. What's more, Dr. Art Mowery served as an instructor at the institute for more than ten years. Combined, our doctors have placed over 5,000 restorations and have performed thousands of cosmetic, restorative, and physiological smile makeovers. They have also treated more than 200 other dentists, have more than 200 client testimonials, and have hundreds of before and after photos to view of our patients who recieve cosmeitc dentistry in our Gainesville, FL dental office.
Our Cosmetic Dentistry Services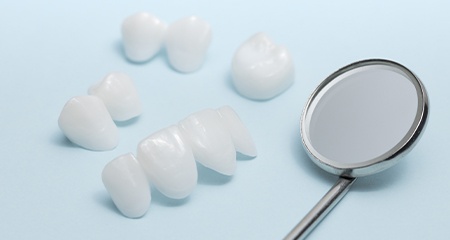 At Exceptional Dentistry & Sedation Center, we offer a comprehensive selection of services to help our patients from Gainesville and beyond. One of our most popular services is Zoom! Teeth Whitening. With teeth whitening, patients can eliminate embarrassing stains to enjoy a more beautiful smile. Porcelain veneers are another popular option. Porcelain veneers give our doctors another way to create a whiter, not to mention straighter, smile with a single service.
For a truly straighter smile, we offer Invisalign clear braces. Invisalign doesn't rely on brackets and wires the way traditional braces do. Instead, they use clear, custom-made aligners that are practically invisible and can be taken out for eating and regular oral care.
For patients who need to replace one or more teeth, dental implants can deliver completely functional results that also look great. Two or more of these services put together in a single treatment plan makes up what we call a "smile makeover". With a smile makeover, we can radically transform your smile's appearance.
What to Look For
When choosing a dentist to perform your smile makeover, be sure you know what to look for:
Training
Start by doing a little research. Ensure that whoever is doing your treatment has specific training in aesthetic dentistry, either at the university level or through continuing education courses. Your dentist should continue his or her aesthetics education every year.
Consultation
Once you find a dentist who interests you, make an appointment for a consultation. While you are there, ask to see the photo album of the dentist's own before and after cases. Be sure that it contains only the work they have done and are not stock photography or simulations. Also, look at the dentist and his or her team member's smiles; have they had the procedures they are recommending to you? Do they look good? Ask who did their dental work.
Exam
During the records appointment, the dentist should personally do a comprehensive examination of your teeth. He or she should view your x-rays, discuss any discomfort you may be experiencing and ask you pertinent questions about what you would like to change about your smile or bite. They should then give you several treatment options to enhance or repair your smile.
Laboratory
Ask what laboratory ceramist and materials the dentist uses to make veneers. Laboratories and material can also be researched. Your dentist should have no problem helping you to get personal validation that they use excellent labs and materials.
"We love what we do," says Art Mowery. "Kim and I thrive on the positive changes our Smile Makeovers create for our patients. Many of them couldn't even be helped before this new technology. Now, crooked teeth can be straightened, stained teeth whitened, chipped or broken teeth can be repaired and missing teeth replaced. Most, in just two visits! No more two years wearing braces".
---
Porcelain Veneers
Patients with a number of chips, cracks, gaps, and stains no longer need to treat each issue individually. Instead, we offer one simple solution that will repair and conceal numerous smile flaws. Porcelain veneers are thin sheaths of dental grade porcelain that are affixed to the front facing parts of your teeth. If we determine porcelain veneers are the right option to repair smiles, patients should plan to visit our dental office two times. During the initial appointment, we'll need to remove a minimal amount of surface enamel to allow the veneers to lay flat within the smile. Then, an impression is taken, to be used by the lab to craft custom veneers. Before the patient leaves, we'll place temporary veneers to protect the prepared teeth. Once we receive the final veneers from the lab, the patient returns for their custom crafted porcelain veneers, leaving them with flawless smiles.
---
Metal-Free Dental Restorations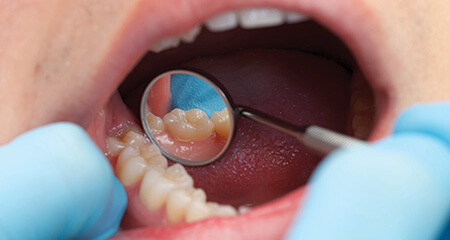 Dental crowns, bridges, inlays, and other restorations are available in a variety of materials including gold and porcelain bonded to metal. However, for those patients who want to repair a tooth or conceal extensive cosmetic irregularities with a cosmetically superior solution, all-ceramic restorations are the ideal option. These metal-free restorative materials are also the only solution recommended for patients who have allergies or sensitivities to metal. The creation and placement process for all-ceramic restorations is the same as that for any other material. Patients will need to visit our dental office at least two times. During the initial visit, we prepare the tooth, take an impression, and place a temporary restoration. Once we receive the final solution, the patient returns to our dental office to for their new custom dental restoration.
---
Zoom! Teeth Whitening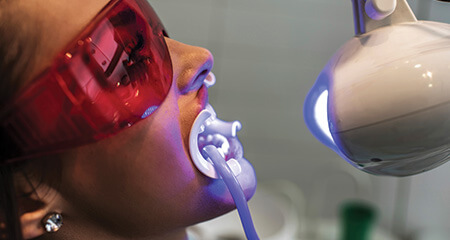 Zoom! whitening is the most requested professional whitening solution available. As millions of people have discovered, Zoom! brightens smiles up to ten shades in just about an hour. Whiter teeth look healthier and make patients appear younger. Our in-office treatment is customized to meet individual needs, so we can provide predictable whitening solutions. Once we've helped you achieve the brighter appearance you're looking for, we will provide custom application trays and whitening gel that you can use at home to touch up the results. With regular re-treatment at home, the effects of Zoom! whitening treatments last years. Over the counter whitening products have proven ineffective in brightening most patients' smiles because they use ill-fitting application trays that leak and allow saliva in to neutralize the whitening agent, and the dose of whitener is significantly weaker than professional agents. Zoom! allows our team to safely and effectively help patients achieve their desired results without damaging teeth or gum tissue.
Smile Makeovers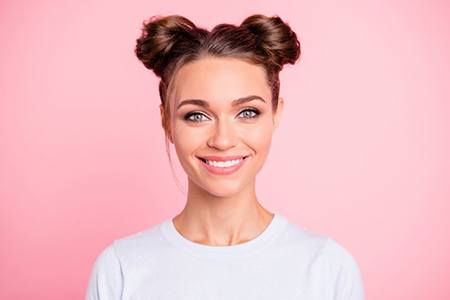 If your smile contains so many imperfections that you don't even know where to start addressing them, you might be a candidate for a smile makeover. We can use a series of customized treatments to give you a smile you can't wait to show off to the world. Not only will you be overjoyed with the natural-looking results you'll see in the mirror, but smile makeovers can also improve your oral health as well.
---
Understanding the Cost of Cosmetic Dentistry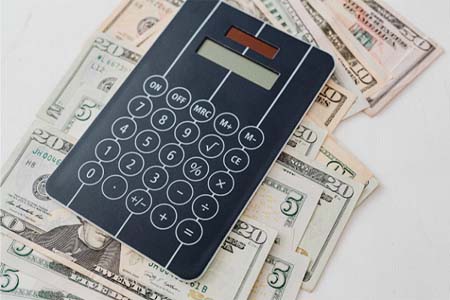 Everyone can have a beautiful smile with cosmetic dentistry. Contrary to many rumors, it isn't only for the rich and famous. Although various factors affect the cost of cosmetic dentistry in Gainesville, we have solutions to fit all budgets. We will help you achieve the smile of your dreams without draining your bank account.
Learn More
Which Cosmetic Dental Service Is Right for Me?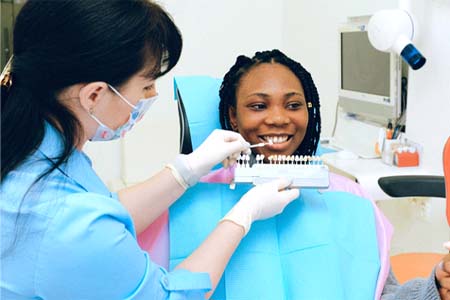 Every mouth is unique, so there isn't a one-size-fits-all treatment for a beautiful smile. Advancements in dentistry provide more options than ever. The procedure you choose and the complexity of your case will influence the cost. After examining your mouth, your cosmetic dentist in Gainesville will recommend one or more procedures, which may include:
Veneers: Cover several imperfections quickly using a minimally invasive method.
Metal-Free Restorations: Enjoy natural-looking results using metal-free fillings and crowns.
Teeth Whitening: Reverse stains and discoloration to restore a vibrant smile.
Smile Makeover: Give your smile a complete makeover using solutions tailored to your needs.
Your dentist will explain all your options and the costs to achieve the results you want without spending your life's savings.
Cosmetic Dentistry Can Be an Investment Worth Making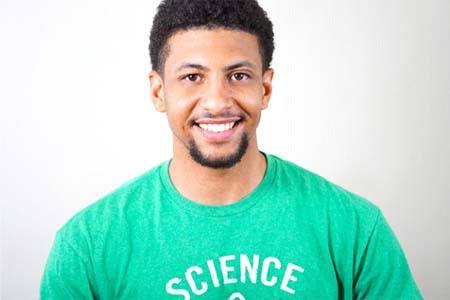 You can't put a price on the benefits associated with an attractive smile. Your self-esteem is linked to the appearance of your teeth. If you don't like the way they look, it's easy to feel insecure. A person with a beautiful smile is perceived as young, successful, and confident. Cosmetic dentistry is an investment in yourself and your future because it can lead to new job opportunities and a better outlook on life.
Not to mention, you can lower your long-term dental expenses by improving your oral health. Correcting aesthetic issues can prevent certain dental problems, like tooth decay from overcrowded teeth. You can save money down the road because you are less likely to require a restorative treatment later.
How to Make Cosmetic Dentistry Affordable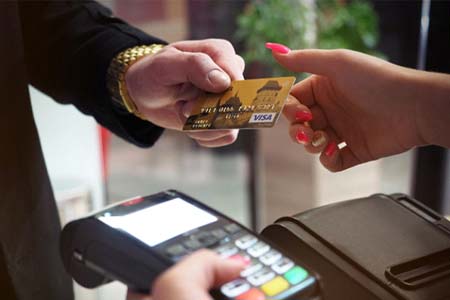 After creating your personalized treatment plan, we will provide you with an estimate. A member of our team will review the fees and your payment options, including:
Traditional Payments: Our office accepts all traditional payment methods, including cash, checks, and credit cards.
Special Offers: Ask us about any ongoing patient specials, like our $695 teeth whitening.
Free Consult: Benefit from a free consultation for cosmetic services.
Third-Party Financing: Pay for your smile using monthly installments through a third-party financing company.
Dental Insurance: It is rare for dental insurance to cover elective procedures, but there are exceptions. Many cosmetic treatments offer restorative benefits, too. If a service is necessary for your dental health, like a crown, you can use your coverage to offset the cost. A member of our team will work on your behalf with your dental insurance to maximize any applicable coverage. After meeting your deductible, your policy may cover 50% to 80% of the cost.
If you have any questions, or you are ready to schedule your free cosmetic consultation, contact our office today.
Frequently Asked Questions - Cosmetic Dentistry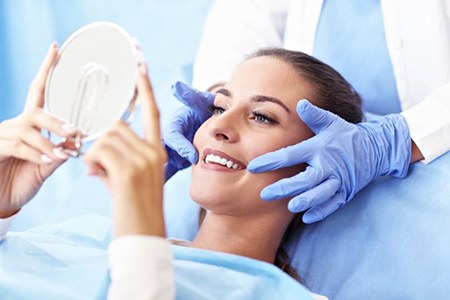 Any dentist will tell you that the health of your smile is always their top priority. However, Drs. Art and Kim Mowery believe that having a bright, confident smile is also important. Being self-conscious of your teeth can negatively impact your personal as well as your professional life. Fortunately, we offer a variety of cosmetic dental services to help you transform your smile and be proud to show off those pearly whites of yours. We've included the answers to the cosmetic dentistry questions we get asked the most often below. Don't hesitate to give us a call if you have any further questions!
Does Dental Insurance Cover Cosmetic Dentistry?
Because cosmetic dental treatments are often not deemed medically necessary, most dental insurance companies will not cover the cost. As with any rule, though, there are almost always exceptions. For instance, if you're receiving a dental crown to protect a chipped tooth in addition to improving your smile's appearance, the procedure may overlap into restorative dentistry, which is usually covered at 40% to 80%.
Our practice is happy to handle the paperwork for just about any major dental insurance plan so that you don't have to lift a finger. If you need additional help paying for your treatment, ask us about applying for a low-interest loan through CareCredit or Lending Club.
I Want to Fix My Smile but Don't Know Where to Start. What Comes First?
Many of our patients have multiple smile imperfections that they'd like to correct, but they're not sure which treatment would be right for them. In this case, your first order of business should be to schedule a consultation with your cosmetic dentist. At this appointment, we can discuss your smile goals and come up with a personalized treatment plan to help you achieve them.
How Long Does It Take to Achieve Results with Cosmetic Dentistry?
The timeline for cosmetic dentistry varies from patient to patient. Certain services, like dental bonding and in-office teeth whitening, can be completed in just one appointment. Others, like veneers, can take two visits and a few weeks. Straightening your teeth with Invisalign often takes much longer, with the average treatment time being somewhere between 8 and 18 months. Our dentists can lay out a customized treatment timeline for you during your cosmetic consultation.
How Do I Know If I Need Orthodontic Treatment?
Some common signs of orthodontic issues include:
Significant overbite or underbite
Overlapping or overcrowded teeth
Gaps between teeth
Teeth that do not come together properly when biting down
Generally crooked teeth
Not only are these problems often considered unattractive, but they can actually put you at a greater risk for other health issues, such as gum disease and cavities. Luckily, we provide an alternative to metal braces – Invisalign clear aligners. Invisalign allows you to gently straighten your smile without onlookers even noticing!