Porcelain Veneers – Gainesville, FL
A Life-Changing Transformative Cosmetic Treatment
Instead of your smile bringing you joy, does it make you unhappy? Having a grin that's riddled with cosmetic imperfections can gradually wear down your self-esteem, reducing your confidence and drive to be social and meet new people. At Exceptional Dentistry & Sedation Center, we take pride in being able to restore our patients' confidence by transforming their smile, which is why we offer several customized cosmetic procedures, including porcelain veneers in Gainesville, FL. To find out how we can erase dental flaws that make you want to hide your smile instead of show it off, contact us today to schedule a consultation!
What are Porcelain Veneers?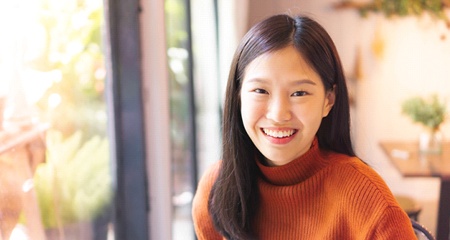 Dental veneers are thin, strong shells that are individually customized to improve the appearance of damaged teeth. Whether you need one veneer or many, each of them is made from natural-looking, high-quality materials that mimic the appearance of home-grown tooth enamel. They're permanently placed to the visible surface of your prepared teeth to conceal a variety of flaws, including chips, cracks, and gaps, to name a few.
Dental porcelain is a strong material that's able to withstand everyday use and natural chewing force, allowing them to last for over a decade with the proper maintenance. Plus, because the material is customizable, each veneer is virtually indistinguishable from your natural teeth.