Porcelain Veneers – Gainesville, FL
A Life-Changing Transformative Cosmetic Treatment
Instead of your smile bringing you joy, does it make you unhappy? Having a grin that's riddled with cosmetic imperfections can gradually wear down your self-esteem, reducing your confidence and drive to be social and meet new people. At Exceptional Dentistry & Sedation Center, we take pride in being able to restore our patients' confidence by transforming their smile, which is why we offer several customized cosmetic procedures, including porcelain veneers in Gainesville, FL. To find out how we can erase dental flaws that make you want to hide your smile instead of show it off, contact us today to schedule a consultation!
What are Porcelain Veneers?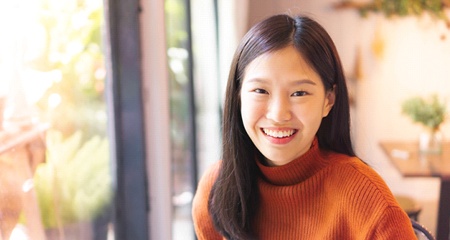 Dental veneers are thin, strong shells that are individually customized to improve the appearance of damaged teeth. Whether you need one veneer or many, each of them is made from natural-looking, high-quality materials that mimic the appearance of home-grown tooth enamel. They're permanently placed to the visible surface of your prepared teeth to conceal a variety of flaws, including chips, cracks, and gaps, to name a few.
Dental porcelain is a strong material that's able to withstand everyday use and natural chewing force, allowing them to last for over a decade with the proper maintenance. Plus, because the material is customizable, each veneer is virtually indistinguishable from your natural teeth.
What is The Process of Getting Porcelain Veneers?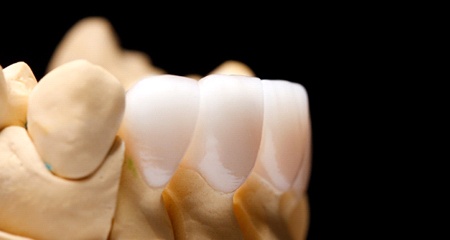 The process of getting dental veneers in Gainesville typically takes place over three appointments with one of our cosmetic dentists. The first one will be an initial consultation, where we will discuss all of your treatment options and give you the information you need to feel confident in deciding that veneers are the right choice to meet your unique needs.
We'll begin preparing your teeth by removing a small amount of your natural enamel to compensate for the thickness of the porcelain shells. This will allow them to lay flush with your existing teeth and seamlessly blend with the rest of your smile. After taking impressions of your mouth, we'll send them off to our dental laboratory to have your customized permanent veneers crafted.
As soon as we receive your veneers from our laboratory, we'll call you in for your final appointment. We'll remove your temporary veneers and use a special dental cement to permanently place the others. After checking your bite and making any final adjustments, you'll be ready to enjoy your new smile!
Are You a Candidate for Porcelain Veneers?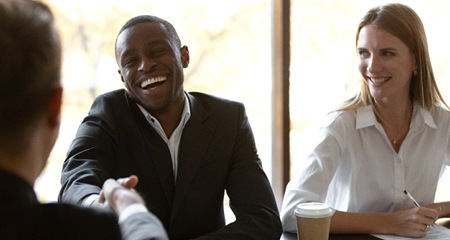 Many patients aren't aware just how versatile porcelain veneers are. They can conceal a variety of flaws, including:
Chipped or broken teeth
Uneven or misshapen teeth
Severely discolored or stained teeth
Misaligned or crooked teeth
Gaps between teeth
Before beginning your treatment, our team recommends that patients receive a checkup and cleaning with their dentist in Gainesville first. We'll remove plaque and tartar from your gumline and ensure that your mouth is healthy before we begin the procedure. This way, you'll be able to get the most out of your cosmetic investment.
If you'd like to learn how our experienced team in Gainesville can transform the appearance of your smile with porcelain veneers, be sure to get in touch with our dental office. We can't wait to discuss all of your options with you so you can feel proud to show off your grin!
Understanding the Cost of Veneers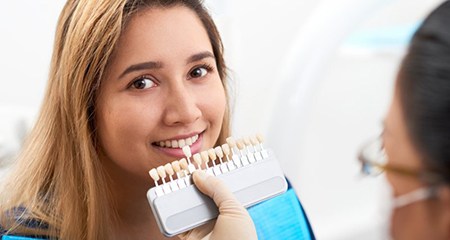 As important as it is to find the right cosmetic dentist in Gainesville to improve your smile, it's equally crucial to select the right treatment for your unique smile. Our doctors have years of experience in helping patients determine exactly how to accomplish their smiles goals. When it comes to cosmetic dentistry, there are many solutions available. Each of these services has a different cost, so it's important to do your research before making a final decision.
Veneers vs. Other Cosmetic Dental Treatments: Comparing the Costs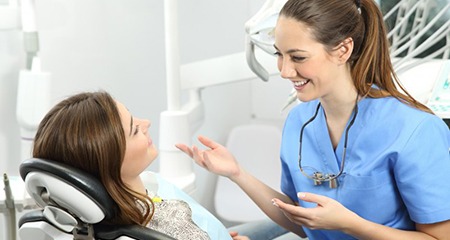 Maybe you've already made up your mind about getting veneers in Gainesville. However, we highly recommend going over all of your possible choices just to ensure the best possible outcome for your smile. To that end, we encourage you to consider the following:
Teeth whitening – Professional teeth whitening is a great way to tackle stains that over-the-counter whiteners cannot. While it's one of the most affordable cosmetic services, the results only last a year or two at most, and it can only improve the color of your teeth, not their shape or size.
Invisalign – If your main issue with your teeth is crookedness, you might benefit from Invisalign clear aligners. These trays can straighten teeth without drawing attention to them like braces, but they also cost several thousands of dollars and can take a year or more. Also, Invisalign cannot change the color of teeth, only their position.
Dental bonding – Bonding is excellent for correcting minor flaws on a small number of teeth. It's often inexpensive, but the results don't last nearly as long as veneers do. The bonding procedure will most likely have to be redone every five to ten years.
Veneers – Although veneers have a higher price than many other cosmetic services, they are incredibly effective at fixing multiple imperfections at once, including small gaps, stains, chips, and cracks. They can also last for up to two decades with the right care. Best of all, we can complete the treatment in only two appointments!
How to Make Veneers Affordable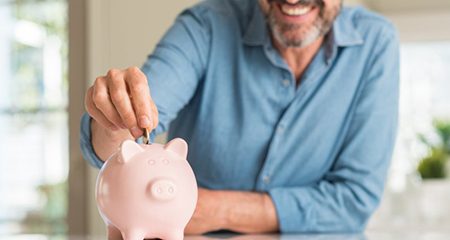 Keep in mind that most dental insurance providers will NOT cover the cost of veneers. This is because veneers are often considered a cosmetic procedure that is not "medically necessary." So, you'll be expected to find another way of paying for your veneers.
Fortunately, our friendly team members can help with that! We have partnered with CareCredit and Lending Club to help our patients make their dental care more affordable. Thanks to these third-party financiers, you can break up your treatment costs into monthly payments. With many flexible plans to choose from – most of which have very low or even no interest rates – there's sure to be a plan that can help you fit the cost of veneers in Gainesville into your budget!
Veneers FAQs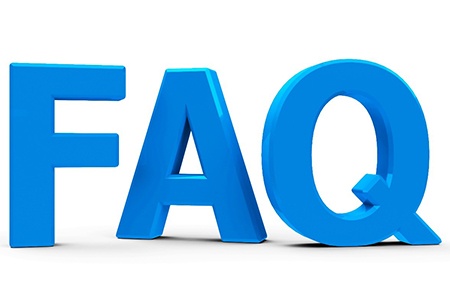 If you're ready to invest in a beautiful smile, veneers in Gainesville can give you the drastic results you want; however, it's normal to have a few apprehensions. Your cosmetic dentist will explain everything during your initial consultation. While you wait for your appointment, here are the answers to questions we're often asked by our patients to help calm your nerves.
Are veneers permanent?
Technically, veneers aren't considered permanent because they will eventually need to be replaced, but they aren't reversible either. The process of attaching veneers will require the removal of some enamel. Since the hard outer layer of your teeth can't regenerate, they will be vulnerable if they aren't covered by restorations, like crowns or veneers. Thankfully, veneers can last for a decade or longer with the proper care, so you don't need to worry about needing new ones very often.
What happens to the teeth under veneers?
Since enamel is removed, you might have concerns about damaging your teeth, but there isn't any reason to worry. Modern veneers are thinner than ever, so less enamel is etched. As a result, more of your tooth's structure will remain intact and the procedure is less invasive. Although your underlying teeth are altered, they will continue to be healthy with the right care. While veneers aren't subject to decay, your underlying teeth are still vulnerable to cavity-causing bacteria. You can safeguard your new smile by brushing at least twice a day using nonabrasive dental products. Don't forget to floss between each tooth daily. You should also limit your consumption of sugary foods and drinks. Besides caring for your veneers at home, visit your dentist at least twice a year for a cleaning and checkup.
How many veneers will I need?
A veneer can be applied to a single tooth to improve its overall color, size, and shape, which can be perfect for fixing a chip or crack. While one veneer can be used, your cosmetic dentist in Gainesville will likely recommend more. The goal of veneers is to enhance the entire smile, so they are often applied to the teeth most visible when smiling to create a seamless look. Every case differs, but most patients can expect to need 4 to 8, but it's not uncommon for a person to need 10 to 12. Your dentist will explain how many veneers you'll need at your consultation.
How are veneers different from crowns?
A crown covers the entire surface of a tooth above the gumline, whereas a veneer is only attached to the front side. Not to mention, veneers are thinner than crowns. Typically, crowns are recommended to repair damaged teeth to restore their function, like a large break. Veneers offer more cosmetic benefits than restorative. Although they can treat minor chips and cracks, their goal is to improve the shape, color, and size of a tooth. Unlike crowns, veneers also don't show a gum margin for many years, so your gum line will look natural.
Is there anything I can't eat with veneers?
Before getting your permanent restorations, you're going to need temporary veneers for a couple of weeks. Unfortunately, they aren't as durable as your final veneers, so you'll need to watch what you eat for a few days. It's best to skip hard foods, like raw fruits and vegetables or taco shells. You'll also want to eliminate any sticky foods that might pull a temporary restoration off your tooth. It's not uncommon for temporary veneers in Gainesville to discolor, so you may want to avoid anything that's darkly pigmented, like coffee, berries, or red wine. After you receive your permanent veneers, you can resume much of your regular diet. Although modern veneers are thinner than ever, they are durable. To promote their lifespan, you'll want to limit foods that can damage your veneers, like those that are hard or sticky. You'll also want to drink alcohol sparingly because it can weaken the bonding material that holds your veneers to your teeth.
Will I still be able to drink coffee with veneers?
Don't worry, you don't need to skip your morning cup of coffee because veneers are made of porcelain, which is stain-resistant. It's a nonporous material, so dark food and drink particles won't penetrate them. You can drink as much coffee as you want without worrying about staining your veneers. Although your restorations won't discolor, your underlying teeth are still vulnerable to stains. As a result, excessive coffee consumption can make your natural teeth darker, which might cause your veneers to look discolored. You can keep stains at bay by drinking your coffee through a straw. It's also better to drink it all at once instead of sipping it throughout the day. Don't forget to rinse your mouth with water or brush your teeth once you've finished.
Can you whiten veneers?
Whether an over-the-counter product or in-office whitening treatment, the color of your veneers will not change. Not to mention, using whitening products can affect your teeth around the veneers, which can cause color discrepancies. To maintain a beautiful smile, your cosmetic dentist in Gainesville may recommend a whitening treatment before bonding your veneers to your teeth. If your veneers somehow discolor, you'll need to have them shaded or replaced.
Is it painful to get veneers?
No one wants to go through unnecessary pain, but you don't have anything to fear with veneers. Your dentist will use a numbing agent, so you shouldn't feel any pain. You might have some slight sensitivity or discomfort after your temporary veneers are first attached. Your discomfort may be more severe than others if you have several veneers placed. It's not uncommon to experience "bonding sensitivity," which is a temporary sharp pain that occurs when eating or drinking anything hot or cold. You can manage it using an OTC pain reliever. While you might have some tenderness for a couple of days, it will not last.