Periodontal Therapy – Gainesville, FL
Better Protection for Your Gums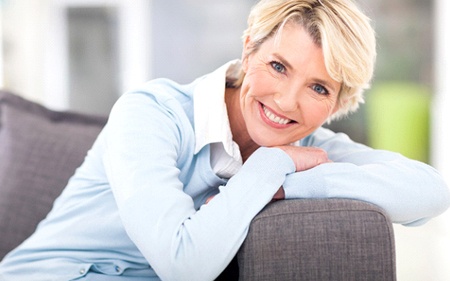 Our doctors have much experience helping patients who are suffering from gum disease in Gainesville. Considered to be one of the most common dental problems seen by dentists throughout the country, millions of Americans do not even realize they have it until they're seen by a dental professional. Fortunately, there are treatment options available to help curb the negative effects of gum disease and improve the health of these soft tissues – periodontal therapy. To learn more about how our doctors remove plaque and tartar accumulations to help patients see a newer, healthier smile, contact our office for periodontal therapy in Gainesville, FL.
---
What is Gum Disease?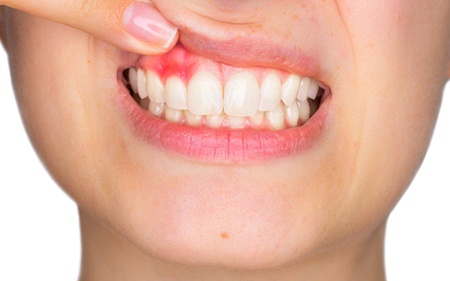 Gum disease occurs when plaque and tartar begin to accumulate around the base of the teeth and gum line and start to attack the soft tissue. What can start as gingivitis, which can be easily reversed with regular dental checkups and cleanings and practicing good oral habits at home, can quickly escalate into periodontitis. This more advanced version of gum disease can cause deep gum pocket formations that trap food particles and bacteria and eventually lead to additional bone and tooth loss as well as other, more serious health conditions.
---
Symptoms of Gum Disease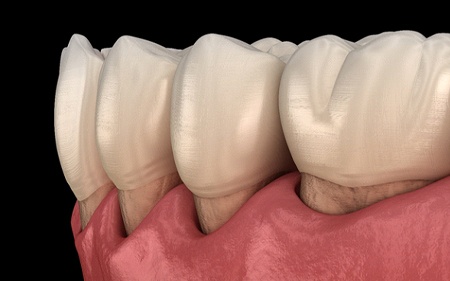 The most common symptoms associated with gum disease include:
Bleeding when brushing and flossing
Red, tender gums that are also inflamed
Gum pockets
Receding gum line or teeth that appear "longer"
Bad breath
Sensitivity to hot or cold foods and beverages
Bone and tooth loss
Changes in your bite because of shifting teeth
Should the early stages of gum disease (i.e. gingivitis) turn into advanced periodontitis, you could be faced with serious complications. Once the infection reaches the bloodstream, it can travel throughout the body causing:
Alzheimer's Disease
Heart Disease
Respiratory Infections
Uncontrollable Diabetes
Colorectal Cancer
Babies who are preterm or who have a low birth weight
---
Gum Disease Treatment Options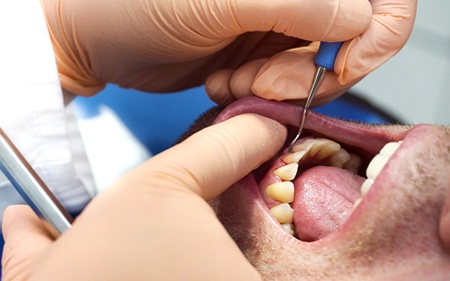 Should we recommend periodontal therapy in Gainesville, you can feel confident knowing that the following treatment methods are some of the most effective at removing plaque and tartar and preventing future reinfection.
Scaling and Root Planing
During the scaling and root planing process, this two-part procedure requires our team to first remove the plaque and tartar accumulating around the gum line and within the gum pockets (scaling). Once this is complete, we will begin the second part (planing). This includes smoothing out the tooth root to encourage the reattachment of the soft tissue to your tooth. This also helps to minimize additional buildup.
Antibiotic Therapy
While not always used in combination with scaling and root planing, our team may decide to incorporate antibiotic therapy into your treatment plan. This can be offered as a pill or as a topical application to your gum pockets. The use of antibiotic therapy allows your gums to be better protected against future infection and is most beneficial when maintaining your periodontal checkups and cleanings every 3 months.
---