Full Mouth Reconstruction – Gainesville, FL
Regain a Full, Healthy Smile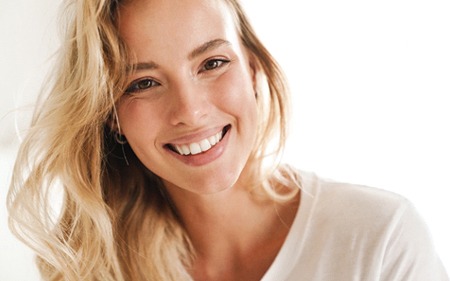 Individuals with complex or extensive dental problems face a number of daily struggles. They are also at-risk of future complications and may even lack confidence in their smile. For such patients, we recommend full mouth reconstruction from our Gainesville, FL dentist. On his page, you will learn more about what full mouth reconstruction involves and how our experts may be able to use it to help you regain a beautiful, strong, and optimally functional set of teeth.
---
What Is Full Mouth Reconstruction?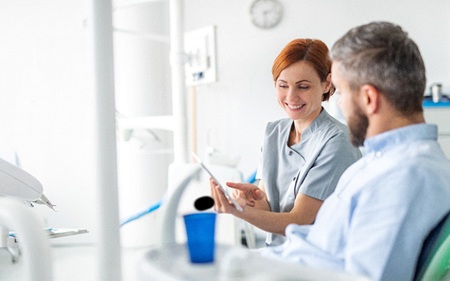 Full mouth reconstruction is not a specific treatment. Rather, it is a treatment plan that involves numerous procedures, which may be both cosmetic and restorative in nature. The process begins with an in-depth consultation with one of our expert dentists, who will examine your teeth, learn about your goals and concerns, and then design your roadmap to a stronger, healthier, more attractive smile.
---
Benefits of Full Mouth Reconstruction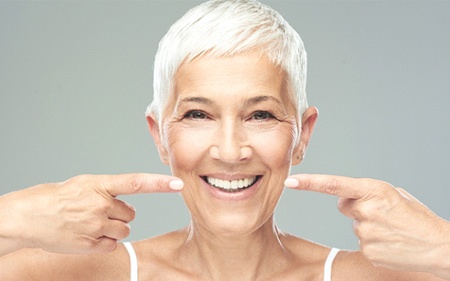 Full mouth reconstruction offers numerous benefits:
Your dentist will carefully design any restorations you receive so that they complement your natural facial characteristics and the surrounding teeth.
Improved chewing ability. You will be able to eat practically anything.
Heightened confidence. A beautiful, healthy smile can make you feel your best when you are meeting new people or posing for photographs.
Lower risk of future oral health problems. Your remaining natural teeth, as well as your gums, will be able to thrive.
Improved jaw function. A full set of functional teeth lessens strain on your jaw muscles and reduces the risk that you will suffer from TMJ dysfunction.
Would you like to learn more about full mouth reconstruction? Contact us today to schedule a consultation.
Full Mouth Reconstruction FAQs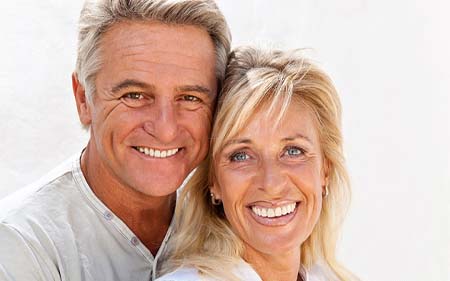 As you consider the idea of full mouth reconstruction in Gainesville, we understand you probably have many questions about the process, timeline, and what life will be like after receiving your newer, beautiful, and fully functional smile. Drs. Art and Kim Mowery and Dr. Luis Rodriguez want you to be excited about the prospects of transforming your appearance and living life with a smile that ensures greater confidence. This is why we've compiled some frequently asked questions about full mouth reconstruction below. Please review this information and feel free to contact us with any additional questions you might have. We'll be happy to discuss further during a scheduled appointment.