Emergency Dentist – Gainesville, FL
We'll Relieve Your Pain as Quickly as Possible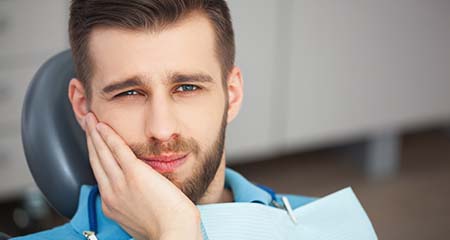 When you have a toothache that won't go away or if there's a painful crack that needs to be fixed, you need to see an emergency dentist in Gainesville as soon as possible. At Exceptional Dentistry & Sedation Center, we've been able to see 98% of emergency patients on the same day and provide them with the treatment they needed for immediate pain relief. Contact us at the first sign that you need urgent dental care!
How to Handle Common Dental Emergencies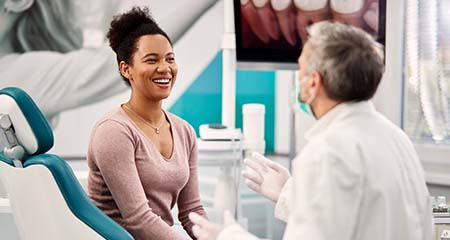 Some emergencies are due to physical trauma (getting hit the face, breaking a tooth on a hard piece of ice) while others are a consequence of poor oral health (toothaches caused by an infection). No matter what the situation, it's important to take proper first-aid steps while you're waiting for your appointment.
Toothaches
Floss well around the affected tooth; the pain might be due to a piece of food that got stuck. If that doesn't work, make an appointment as soon as you can if the toothache doesn't go away within a couple of days. Over-the-counter pain medications and ice packs can help control discomfort or swelling. A toothache can be treated many different ways; a simple filling might be used in some cases while root canal therapy might be necessary in others.
Chipped/Broken Teeth
Collect any loose pieces of the tooth and rinse with warm water. A broken tooth won't always cause pain, but ibuprofen and other medications can help if it does. Depending on the extent of the damage, the tooth may need to be extracted altogether.
Knocked-Out Tooth
You absolutely need to see a dentist in Gainesville as quickly as possible within an hour or you might lose any chance of replanting the tooth. Pick the tooth up by the crown (the end used for chewing) and try to put it back in place; if you can't, put it in a glass of milk or a saline solution until you can reach our office.
Lost/Filling Crown
Like with a broken tooth, gathered any loose pieces of the restoration. If the tooth is sensitive, you can apply some clove oil on a cotton swab to relieve it temporarily. You can also seal the exposed area with dental cement to protect it before your appointment.
How to Prevent Dental Emergencies
You can never completely avoid the risk of a dental emergency, but you can take steps to protect your smile. Avoid biting down on ice or hard, inedible objects that can damage your enamel, and always wear a mouthguard while playing sports. (You should also get a guard if you grind your teeth at night.) To prevent oral infections, brush and floss twice a day, and don't forget to visit Exceptional Dentistry and Sedation Center twice a year for preventive checkups and cleanings.
The Cost of Treating Dental Emergencies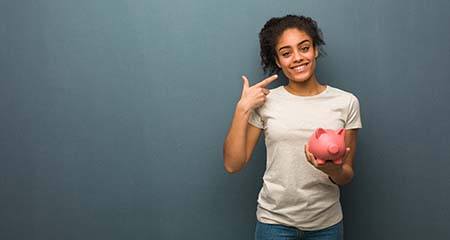 There are many different kinds of emergencies, and thus there are many different ways to treat them. The final cost will vary depending on what's necessary to save your smile. Our experts will examine your situation and give you an estimate you can trust.