Emergency Dentist — Gainesville, FL
We'll Relieve Your Pain as Quickly as Possible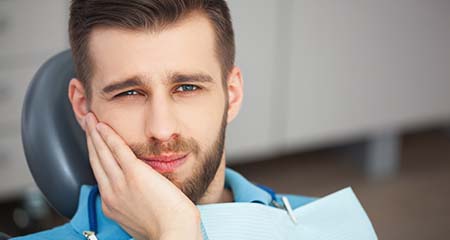 When you have a toothache that won't go away or if there's a painful crack that needs to be fixed, you need to see an emergency dentist in Gainesville as soon as possible. At Exceptional Dentistry & Sedation Center, we've been able to see 98% of emergency patients on the same day and provide them with the treatment they needed for immediate pain relief. Contact us at the first sign that you need urgent dental care for same day emergency dentistry in Gainesville, FL!
Why Choose Exceptional Dentistry & Sedation Center for Emergency Dental Care?
Same-Day Appointments for Emergency Patients
Affordable Financing Options Available
Multiple Sedation Options In-House
What to Do in a Dental Emergency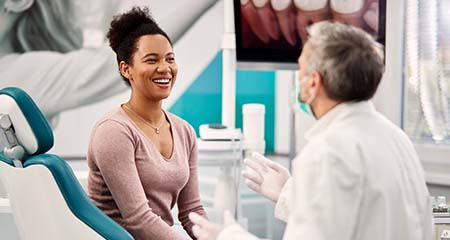 Same-day appointment: The moment you realize something is not quite right with your smile, please give us a call and we'll work to get you scheduled for an appointment that occurs the same day. A team member will be ready to offer first-aid tips over the phone to help reduce your symptoms in the meantime. We are also open five days a week for your convenience.
Emergency exam: When you get to our office in-person, one of our dentists will perform an emergency exam to quickly determine the cause of your dental emergency. They will also capture X-rays if needed to locate the source of your symptoms.
Review findings: After examining your mouth and doing whatever we can to reduce your discomfort, our team will discuss their findings with you directly and provide treatment solutions to resolve your emergency. They will explain the estimated costs and timeline you can expect, so you can make an informed decision on your care.
Get the care you need: Some of the most common treatments our office recommends to get your oral health back on track include dental fillings, crowns, root canal therapy, and tooth extractions (only as a last resort). However, we may recommend other services as needed.
---
The Most Common Dental Emergencies
Some emergencies are due to physical trauma (getting hit in the face, breaking a tooth on a hard piece of ice) while others are a consequence of poor oral health (toothaches caused by an infection). No matter what the situation, it's important to take proper first-aid steps after calling our office to set up your emergency appointment. These tips can be found in more detail below.
---
Understanding the Cost of Dental Emergencies
There are many different kinds of emergencies, and thus there are many different ways to treat them. The final cost will vary depending on what's necessary to save your smile. Our experts will examine your situation and give you an estimate you can trust.
Learn More
What Factors Affect the Cost of Emergency Dental Treatment?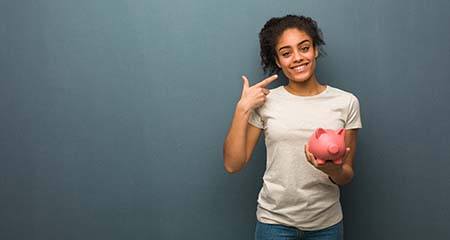 Unsurprisingly, treatment for a dental emergency tends to cost more than your standard checkup and cleaning. However, many variables must be considered when determining how much you can expect to pay. For this reason, we can't provide you with an estimate unless you come into our office for an evaluation.
The primary factor affecting your cost of treatment is the specific nature of damage to your smile. For instance, if your toothache is due to an infection, your treatment may be anything from a round of antibiotics to a root canal or even a tooth extraction. Without examining your smile, we can't tell which for sure which procedure you'll need.
Another relevant factor is your dental insurance. Minor restorative treatments like fillings may be up to 80% covered by insurance, while major procedures such as root canal therapy or tooth extractions are often only covered at 40% to 50%. Our team members can gladly look over your plan and maximize the benefits you qualify for.
Your Financial Options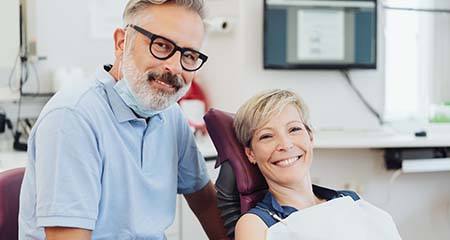 At Exceptional Dentistry & Sedation Center, we are proud to offer top-notch dental care that doesn't break the bank. That's why we work with most major dental insurance providers and will even handle all of the paperwork and answer any questions you may have.
If you're uninsured, or if you still need help paying for your treatment, we have options for you. We have partnered with CareCredit and Lending Club. Both of these companies have helped countless patients across the country fund their medical care. In many cases, you may qualify for a loan that comes with very little or even zero interest!
The Importance of Seeking Emergency Dental Care Right Away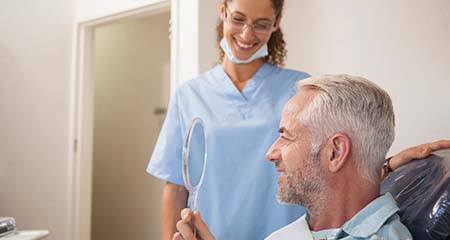 When a dental emergency happens out of nowhere, it can be tempting to avoid setting up an appointment until you have a free moment in your schedule, or you have saved up a bit of money. However, putting off treatment could end up costing you more in the long run. If your toothache is caused by a cavity, for example, then it may only require a filling if you contact us right away. Waiting too long, though, could cause the decay to worsen to the point that you need a more expensive procedure like a root canal. Calling us as soon as the emergency occurs will not only save you money, but it will get you out of pain and back to smiling brightly much faster!
---
How to Prevent Dental Emergencies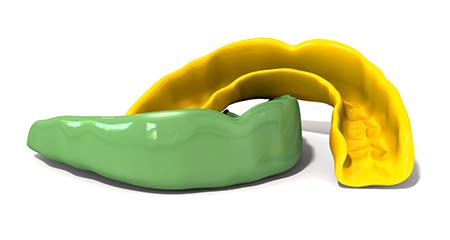 Sometimes, dental emergencies are the inevitable result of a sudden accident or genetic oral health problem. In many cases, though, these instances could have been avoided. At Exceptional Dentistry and Sedation Center, we are always ready to treat urgent dental problems, but we also hope that our patients never have to deal with these unfortunate situations in the first place. If you apply the following tips, you can prevent dental emergencies in Gainesville from harming your smile.
Learn More
Visit Your Dentist Regularly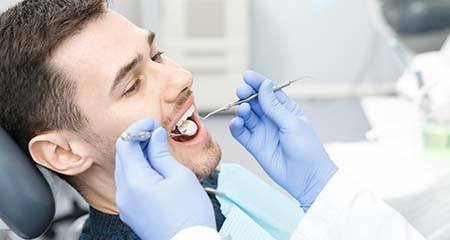 One of the main goals of routine dental checkups and cleanings is to catch early warning signs of potential emergencies and stop them in their tracks. For example, we may detect a small cavity that you would not have noticed on your own. In that case, we could treat the cavity with a filling, instead of waiting until it started seriously hurting. By that point, you might have required more invasive (and expensive) treatment, like a crown or root canal.
Maintain Good Oral Hygiene Habits at Home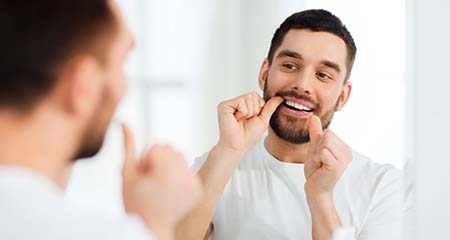 Of course, you'll also want to keep your mouth clean at home between appointments. Using a toothpaste that contains fluoride will strengthen your tooth enamel, making them stronger against potential cavities and injuries. Brushing twice a day for two minutes each time, as well as flossing at least once per day, can prevent harmful bacteria from building up and causing painful cavities, infections, and more.
Stick to a Nutritious Diet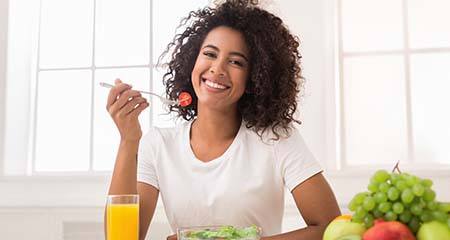 If you're like most people, you grew up hearing that eating too much candy will give you cavities. That's certainly true, but did you know that starchy foods, like bread and potato chips, can also contribute to tooth decay? Starches break down in your mouth in the same way that sugars do, feeding dangerous oral bacteria that damage your tooth enamel and irritate your gums. Swap out these items for mouth-healthy alternatives, like calcium-rich dairy products and fresh produce.
Wear a Mouthguard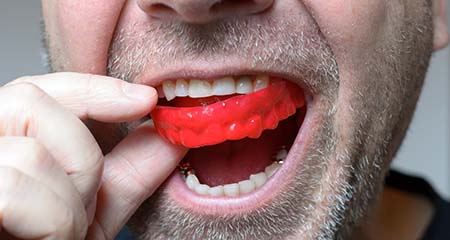 Sports-related mouth injuries are a common reason why people have to visit our emergency dental office in Gainesville. To prevent such injuries, it's worth investing in a high-quality mouthguard – preferably one that's custom-made by a dentist. Custom mouthguards will fit more comfortably and shield your teeth more effectively from impacts to the face.
Similarly, you should wear a guard if you grind your teeth at night. You may have this condition, called bruxism, if you often wake up with a sore jaw or aching teeth. A dentist can let you know if you have bruxism and design a nightguard to protect your pearly whites from damage.
Use Tools to Open Packaging, Not Your Teeth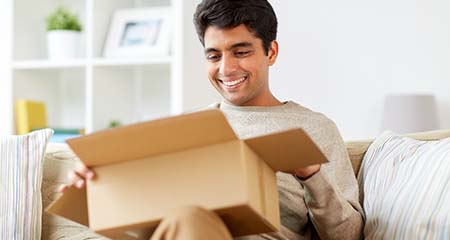 If you've been waiting on a package for a while, it can be tempting to tear it open with your teeth when it finally arrives. However, doing so could easily fracture your teeth. Remember, your teeth weren't designed for anything other than chewing. Save yourself from pain by taking the time to carefully open packaging with the right tool.
---
Dental Emergency FAQ's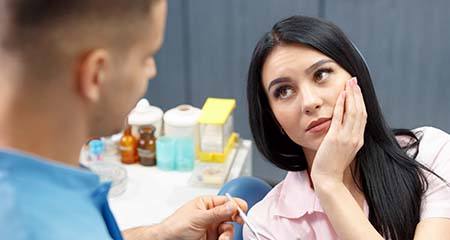 Most people have no idea what to do in the case of a dental emergency. However, the last thing you want to deal with when you injure a tooth is confusion. That's why we've created this list of frequently asked questions and answered them for your convenience. If you have a dental emergency in Gainesville, be sure to call Exceptional Dentistry & Sedation Center!
Learn More
How can I manage the pain?
Depending on your individual pain tolerance, you might need some additional help managing your dental discomfort until you can reach our dental office. Some possible solutions include:
Topical pain reliever like Orajel
Over-the-counter pain medications like ibuprofen or acetaminophen
Ice pack to reduce both pain and swelling
It's worth noting that just because you are able to temporarily alleviate your pain, that doesn't mean your oral health problem is solved. You should still call us to schedule an appointment right away.
Can I go to the emergency room for a dental emergency?
It's highly recommended that instead of going to the hospital, that you see your emergency dentist in Gainesville for treatment. Even though the staff at your local emergency room are trained medical professionals, they simply do not have the specialized training required to successfully treat specific dental emergencies. In general, you should only go to the ER as a last resort, such as if we are closed and you have knocked out a tooth.
What happens if you wait too long for treatment?
In the case of some emergencies, like a knocked-out or broken tooth, getting to our dental office in a timely manner can mean the difference between saving and losing your tooth. However, even if all you have is a minor toothache, you should still contact us right away to determine the root cause of your pain. Putting off treatment can ultimately make your pain worse. This is because, unlike general medical conditions like the common cold, dental health problems typically worsen the longer you ignore them. What starts out as a small cavity could turn into a larger infection that requires root canal therapy if you don't seek treatment soon enough.
What if I have a dental emergency while out of town?
First things first, try not to panic. If you damage a tooth or have serious dental pain, try and find a dentist in the area who will treat your immediate problem and allow you to enjoy the rest of your vacation relatively stress-free and painlessly. Then, give us a call and schedule an appointment for when you get back in town. That way we can thoroughly examine your tooth and see if any further treatment is needed.