Dental Implants – Gainesville, FL
Experience the Benefits of Replacing Teeth from the Roots Up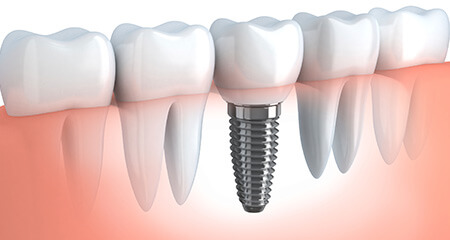 Dental implants are not a new technology by any means. In fact, archaeologists have found signs of primitive dental implants in skeletal remains that are thousands of years old. However, this technology has improved dramatically in the last few decades. We now utilize the most effective and biocompatible titanium materials and know how to craft implant posts to provide the best fusion with the existing bone and improved support for replacement teeth. Contact our team to reserve your consultation time to discuss dental implants in Gainesville, FL, and begin your journey to a complete, healthy smile today.
---
Choosing an Implant Dentist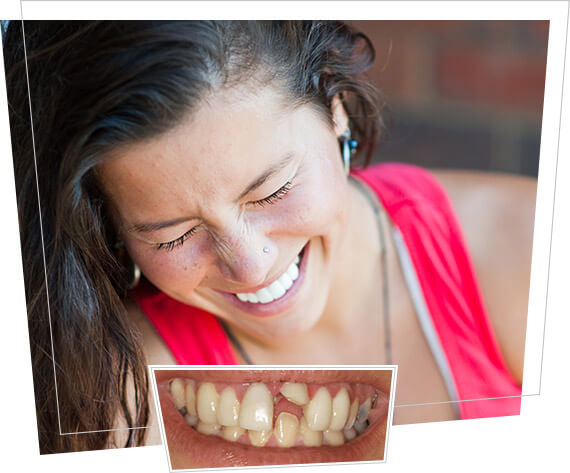 I Broke off a front tooth and I needed a dental implant. Dr. Art was kind and gentle. He turned my worst nightmare into a fairy tale.

I love this team!
-Risa
Watch My Video
---
Placement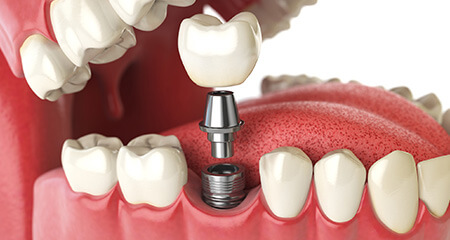 The first step in the dental implant process is the surgical placement of the implant posts into the jaw. The procedure may sound complicated, but it's actually fairly straightforward. We make a small incision in the patient's gum tissue. Then, we insert the implant into the bone. Over the course of several months, the implant integrates with the bone and tissue closely mimicking the natural root system of the tooth.
---
Implant Retained crowns & bridges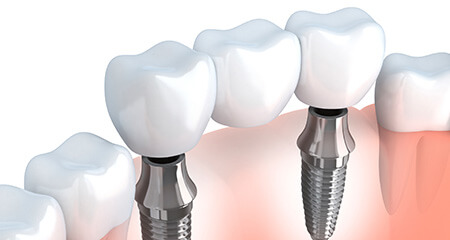 Patients missing one to four consecutive teeth may want to consider a dental implant supported crown or fixed bridge. Single implants can be used to support one dental crown or two attached crowns to replace an individual tooth or two in a row. Patients missing three or four consecutive teeth will need to place a dental implant on either end of a row of connected crowns that create a fixed bridge.
---
Benefits of Dental Implants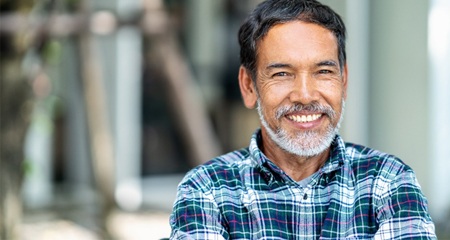 When trying to decide how you want to replace your missing teeth, it isn't always easy because of all the many factors you must consider. However, when it comes to the benefits provided by dental implants in Gainesville, they're hard to overlook. From stability and functionality to longevity and a natural look and feel, you can't go wrong with this superior method of tooth replacement.
---
Bone Grafting
Missing teeth or gum disease can both cause your jaw to deteriorate, making it much harder to place implant posts. The good news is that the lost tissue doesn't have to stay lost! A bone grafting procedure lets us repair the jaw by surgically placing new tissue taken from another body part or from a donor. This procedure lets even people who would otherwise be ineligible for implants enjoy sturdy new tooth roots.
---
Implant-Secured Dentures
If you are already a denture wearer or you're preparing for your first set of dentures, we'd like to talk to you about supporting your prosthetic denture with dental implants. Traditional dentures are clasped to other teeth or held in place through suction, and though they've come a long way from the old, uncomfortable dentures of the past, they are still not the ideal solution. That's where dental implants come in. They help prevent the deterioration of healthy bone and gum tissue and offer increased stability for any denture. We will typically attach these dentures to between four and six implant posts, and offer both fixed and removable prosthetics based on patient preference. In some cases, we may be able to refit an existing denture to be attached to implants.
---
All-on-4/All-on-6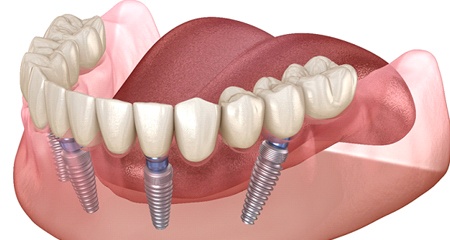 All-on-4 or All-on-6 is a special type of implant treatment. With the use of just four to six dental implants placed in strategic positions throughout the jaw, we can provide the base of support that is necessary to replace an entire arch of lost teeth. You will even receive a provisional (temporary) denture on the same day as your implant surgery. The All-on-4 process tends to be quicker and more conservative than traditional dental implant treatments.
---
actual patient dental implant
before and after photos
Single Tooth Dental Implants
It's important to replace a missing tooth as soon as possible, to prevent further bone loss under that tooth as well as to prevent the nearby teeth from moving around (and their possible loss). If it's a front tooth, it may be reassuring to have cosmetic dentists like Dr. Mowery and Dr. Rodriguez place the implant for aesthetic reasons.

Before & After: A single-tooth dental implant

Single-tooth dental implant with porcelain veneers on surrounding teeth
Multiple Teeth Dental Implants & Partials
The best solution for multiple missing teeth is often an implant secured partial. In this case a combination of an implant-secured partial was used along with porcelain veneers on the surrounding teeth to help create an awesome smile.

Full Arch Dental Implant Secured Dentures
The best method of replacing a full arch of missing teeth, is with implant retained dentures. There are several options, however, the 'fixed' dentures are removable only by the dentist. This type of denture looks and acts like your permanent teeth. They are easy to care for and you can eat practically any foods you desire.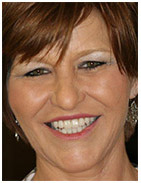 Before & After: A fixed dental implant-secured denture