Preventive Dentistry – Gainesville, FL
Keeping Smiles Healthy for a Lifetime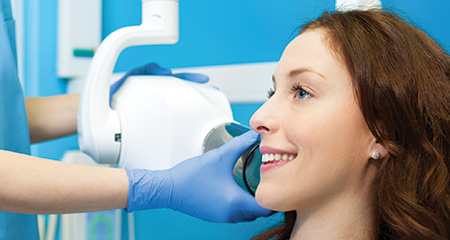 The foundations of every treatment plan at Exceptional Dentistry & Sedation Center is preventive dentistry in Gainesville, FL, including dental checkups and teeth cleanings twice a year. Our friendly team is passionate about helping patients achieve their healthiest smiles and keep them for a lifetime. If it's been more than six months since you last visited the dentist, please contact our team to find out more about preventive dentistry at our Gainesville dental office and start your journey down the road to a lifetime of oral health today.
---
Dental Checkups & Teeth Cleanings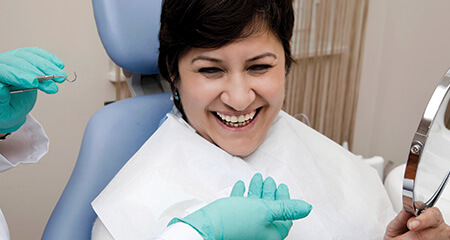 Dental checkups and teeth cleanings are an essential component of ongoing oral health care plans for patients of all ages. In the past, patients would only seek dental care when they experienced pain or damage. By visiting the dentist for regular checkup appointments (we recommend every 6 months at a minimum), patients are able to prevent the majority of oral health concerns and diagnose and begin treating others in their earliest stages. During every six month checkup at Exceptional Dentistry, we carefully examine the interior and exterior structures of teeth, looking for signs of common oral health conditions like tooth decay, gum disease, temporomandibular joint dysfunction (TMD), bruxism (teeth grinding and clenching), and oral cancer. After the examination, one of our skilled hygienists will carefully remove all plaque and tartar buildup, answer your oral hygiene questions, and make recommendations to improve your at-home oral health care routine. Finally, one of our skilled dentists will sit down with you to discuss any current oral health concerns and create a plan for ongoing oral health care.
---
Fluoride Treatment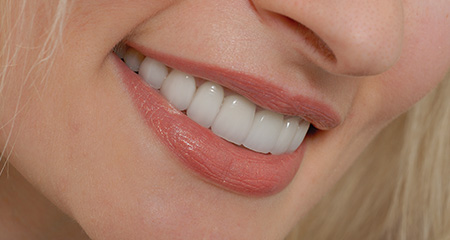 Applying regular fluoride treatments is one of the easiest ways to strengthen teeth and protect them from decay. Fluoride is the essential nutrient in developing strong, healthy teeth, and once teeth erupt, topical fluoride treatments continue to strengthen the tooth enamel and promote tooth density. Fluoride sits in the pores of teeth and attracts other essential nutrients form the foods and drinks we consume and rebuilds tooth enamel. We can apply a professional strength topical fluoride treatment in just a few minutes as part of any six month dental checkup.
---
Gum Disease Treatment
Periodontal (gum) disease affects millions of US adults every year and is the leading cause of tooth loss in people over the age of 35. Worse still, as much as 80% of people suffering from periodontal disease are misdiagnosed or not diagnosed at all. That's why screening for signs of gum disease is such an important aspect of at least twice a year dental checkups at Exceptional Dentistry & Sedation Center. We start by completing periodontal charting at every checkup. This procedure measures the depth of the pockets between the teeth and gums. Growing gum tissue pockets are one of the most common early indicators of periodontal disease. In most cases, periodontal charting allows us to intervene to prevent gum disease. If patients do experience gum disease, we offer a variety of periodontal therapies to renew oral health including scaling (the removal of plaque, tartar, and damaged tissue), root planing (the smoothing of tooth roots to prevent buildup), and antibiotic therapies.
Learn More About Periodontal Therapy
---
TMJ & Bruxism Therapy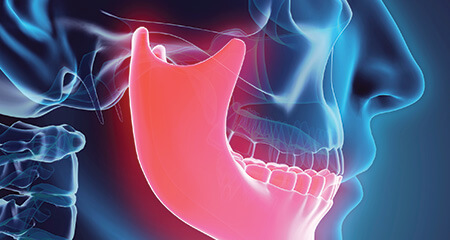 The temporomandibular joints (TMJ) connect the jaw to the skull bone and allow patients to speak, chew, yawn, and otherwise open and close their mouths comfortably. When the TMJ are strained or damaged, the result is painful or limited jaw mobility. Bruxism is the unconscious grinding and clenching of teeth that typically occurs at nighttime. The causes of TMJ dysfunction (TMD) and bruxism do not necessarily overlap, but in some cases, we're able to offer the same treatment for both oral health conditions – custom crafted nightguards.
TMD affects millions of US adults and can develop over the course of years. The damage or strain of the TMJ is a degenerative disease that gradually causes the way the upper and lower teeth fit together to shift. The main side effects of TMD include:
Clicking or grinding sound when opening and closing the mouth
Jaw pain
Limited jaw movement or complete inability to move the jaw
Chronic headaches
Earache or ringing in the ears
Head, neck, shoulder, and back pain
Some people suffer from bruxism their whole lives and there's no specific cause. Others develop the oral health issue due to stress or bite misalignment. Regardless of the cause, the result is an unconscious teeth grinding and clenching habit that may lead to dental wear, toothache, chips and cracks in teeth, and chronic morning headaches.
A custom nightguard repositions the jaw in its most comfortable resting position relieving unnecessary strain on the TMJ and allowing the jaw joints to rest. Additionally, these guards place a physical barrier between the teeth preventing damage for patients who grind and clench their teeth.
---
Emergency Dentistry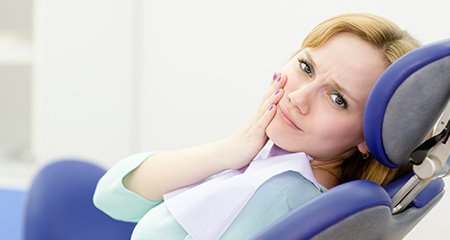 Are you suffering tooth pain right now? Do you have an emergency dental problem that you need fixed right away? 98% of the emergency patients that called Exceptional Dentistry & Sedation Center were seen the same day and received treatment that allowed them immediate comfort. Exceptional Dentistry & Sedation Center routinely handles emergency nerve and root canal treatments, extractions, jaw pain, chipped teeth, and broken partial or dentures. This highly trained team also offers emergency cosmetic solutions with porcelain veneers, crowns, and tooth-colored fillings. You're only a phone call away from the compassionate high quality help you deserve. Call now.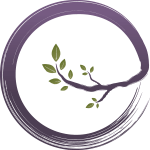 Have Questions? Get Answers.
Please fill out this short form and we'll be in touch.