Dentures– Gainesville, FL
Restoring Smiles with Reliable Tooth Replacements
Whether it is a few or all your teeth that are missing, it can be devastating to your self-esteem and oral health. While you're busy hiding behind your hands each time you speak to someone or a camera appears, your mouth (and face) are undergoing a transformation that will have you seeing someone in the mirror you may not recognize. To prevent this, our doctors offer partials and dentures in Gainesville, FL. For years, patients have achieved success with this type of restorative dentistry, and so can you! In fact, with dentures, you can take back your smile and your facial appearance, feeling more confident than ever about the way you look.
Signs You Need Full or Partial Dentures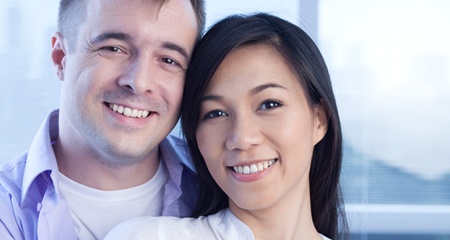 If you think dentures are only available to people over the age of 60, you'll be surprised to learn that younger individuals are now seeking partial or full dentures as a chosen method of restorative treatment. Recent surveys indicate that by 2020, female denture wearers over 40 will increase from 33.6 million to 37.9 million.
For individuals who practice good oral hygiene habits throughout their life, the likeliness for dentures may be less, but dependent upon how well you keep up with your teeth and gum health, there are ways to tell if you will be talking to your dentist about dentures in the future, some of which include:
Your teeth are loose or beginning to shift
Your visits to the dentist are not every six months like they should be
Toothaches are a normalcy
Your gums are red, tender, swollen, and often bleeding
You already have one or multiple missing teeth
Certain foods are more difficult to consume
Indigestion is a common occurrence
Benefits of Full and Partial Dentures
If you're struggling to decide whether full or partial dentures are right for you, we encourage you to consider the many benefits this type of restorative dentistry offers to patients with missing teeth, such as:
Improved appearance – Facial sagging or collapse will no longer be a concern because of the fixtures in your mouth that will fill out your cheeks and restore your smile.
Ability to Chew and Speak – Without teeth, you will notice your ability to perform certain "normal" tasks are difficult. However, with dentures, you will be able to eat and chew with confidence as well as speak with clarity.
Affordability – There are other restorative methods out there that offer permanence and greater stability, but they also cost considerably more. With dentures and partials, you can achieve desired results at a much lower cost.
What You Should Know Before Getting Dentures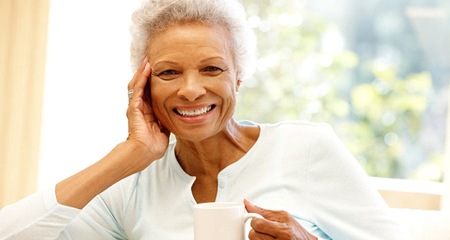 Before you move forward with full or partial dentures, it is in your best interest to have all the information you need. We certainly don't want you to make a decision about your dental care without being 100% confident about it. To help in your decision-making process, here are a few things you should know about this tried and true treatment:
Dentures look completely natural – There is no need to worry about the appearance of your "false teeth." With the advancements in dentistry, your new smile will look completely natural. From the materials used to the techniques and technology, your artificial teeth and gums will appear as if they have been a part of your mouth all along.
They are comfortable to wear – In George Washington's day, dentures were made of wood, and they were certainly not made to be comfortable. Fortunately, times have changed, and dentures are now lighter and can more closely conform to your jaw and gums, making it a much more pleasing experience.
They're not made to last forever – As great as they are, dentures are unfortunately not designed to last a lifetime. Over time, changes in your jaw and facial structure will lead to relining, readjusting, and replacing your dentures.
Understanding the Cost of Dentures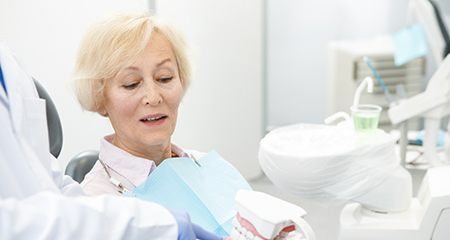 Dentures are personalized to fit your mouth exactly and provide many years of use and function. Of course, since they are so customized to your needs, there are multiple factors that come into play when determining their cost. By giving us a call and scheduling an appointment, you can speak with our dedicated team directly. In the meantime, consider the most notable contributing factors below ahead of your visit.
How to Get Started
If you are searching for a "dentist near me," to help restore your smile to its original beauty, look no further than Drs Art & Kim Mowery. Their expert knowledge and experience will have you not only seeing beautiful results but an increase in your confidence level. No one should have to go through life with missing teeth, so if you're ready, get started today by calling us to schedule a consultation. We will be happy to assist you!
Denture Frequently Asked Questions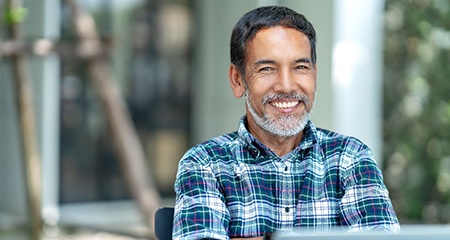 We want you to feel absolutely confident about every treatment you choose for your smile. If you're considering dentures, we invite you to peruse the most commonly asked questions we get about them listed below. If you don't see the answers your looking for, don't hesitate to give us a call and we'll be happy to help.
How Long Will My Dentures Last?
It's natural for your mouth to change over time. However, since partial and full dentures rely on your gums and natural teeth for support, these changes can cause them to lose their fit. In most cases, you'll need to replace your dentures after five to seven years of use. The lifespan of your dentures also heavily depends on how well you take care of them! Cleaning them with the wrong products can weaken them and handling them carelessly can easily damage them. However, as long as you care for them properly, you can expect your dentures to last for several long years to come.
Do I Brush Dentures Like Natural Teeth?
Just like your natural teeth, plaque and bacteria will build up on your dentures all throughout the day. While your dentures themselves aren't susceptible to cavities, it's important to clean away those particles to keep the rest of your mouth healthy. Brush your dentures and your mouth every morning and night, as well as after each meal if possible. You should only use special denture brushes and rinse them off with plain water—regular toothbrushes and toothpaste are too abrasive and can scratch away at your dentures.
How Long Does It Take to Get Used to Wearing Dentures?
While dentures can restore the appearance of your smile right away, they take a little bit of time to get used to. It's important to remember to be patient with yourself as your mouth adjusts to your new dental devices. For the first few weeks of wearing your new dentures, you'll need to practice how to remove, replace, and eat with them. It's natural to feel a bit of soreness during the adjustment period as your gums and jaw get used to your dentures. However, if your pain doesn't seem to be going away, contact us right away. We'll check to see if you're developing an infection or if your dentures need to be adjusted.
What Should I Do If My Dentures Break?
Even after you get used to your new dentures, it's important that you continue to handle them with care. If you remove, replace, or clean them without paying enough attention, it's all too easy to drop them on a hard countertop or tiled floor. If your dentures break, don't try to repair them yourself—you may accidentally end up damaging them more. Instead, call us. We'll carefully inspect your dentures at your appointment to determine the severity of the damage. Sometimes, we may be able to repair them, while other times they may need to be replaced entirely. To minimize your risk of breaking your dentures, it's a good idea to lay a towel over nearby hard surfaces like your bathroom counter or sink when handling them.