Dental Implant Salvage – Gainesville, FL
We can Rescue a Failing Dental Implant
Made out of titanium and fused directly with the bone itself, dental implants are intended to be a permanent solution for tooth loss. But this doesn't mean that they're foolproof; an injury or an infection in your mouth could still cause them to fail. If you have a dental implant in Gainesville that has come loose or is currently causing you pain, get in touch with Exceptional Dentistry and Sedation Center today; Dr. Art Mowery and Dr. Kim Mowery can help you find a solution with dental implant salvage in Gainesville, FL!
Why Do Dental Implants Fail?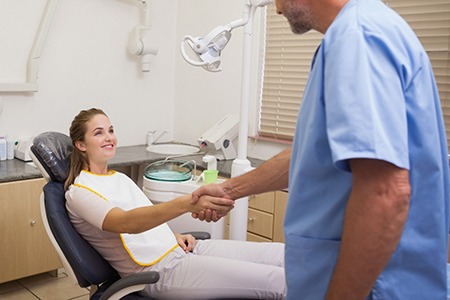 After your surgery, your new implant will need time to integrate with the bone so that it can act as a stable, functional replacement tooth root. However, sometimes your mouth won't heal like it's supposed to due to an autoimmune disease, poor blood supply, or other factors. The result is a failing dental implant.
You're also more likely to lose your new tooth if an infection forms around the post. This is called peri-implantitis, a type of gum disease that could occur soon after the surgery or many years later. An infection in the gums can destroy the bone tissue that the implant needs to join with.
What are the Signs of Failed Dental Implants?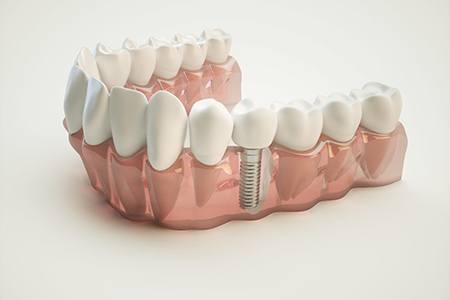 Radiating pain can be a sign of a failing dental implant, especially if it occurs long after the initial surgery with no incidents beforehand. Also, the gums might become red and inflamed, and the post may end up feeling loose in your mouth. You may even have difficulty biting or chewing foods that didn't give you any trouble before.
Call our dental office as soon as you notice any of these signs. It'll be easier to save your implant if you seek treatment quickly. Bear in mind that if any bone loss has already occurred (which may be the case for a loose implant), your dentist may have to remove the post in order to treat the issue.
How Dental Implant Salvage Works
After taking X-rays of your mouth, we can figure out an appropriate course of action. We'll naturally need to treat any infections that are present, and any bone loss that has occurred needs to be reversed. Oftentimes, your implants will be removed while we address these problems. Once that's done, we can usually try and perform the procedure again. Depending on the situation, the new implant might be placed right after treatment or after you mouth has had time to heal.