Rebuild and Restore Your Natural Smile with Dental Implants - Gainesville, FL
Comprehensive Implant Dentistry from a Dentist You Can Trust
Living with missing teeth can take its toll on your self-confidence and also compromise the health and function of your smile. Turn to Dr. Art Mowery and Dr. Kim Mowery at Exceptional Dentistry & Sedation Center for dental implants in Gainesville, FL. Our doctors have years of experience replacing missing teeth with high-quality dental implants and can also perform procedures that prepare you for implants, such as bone grafting and plasma rich growth factor procedures, right in the dental office.
---
Benefits of Dental Implants for Missing Teeth
Restores ability to eat and speak properly
Improves quality of the smile
Boosts self-confidence
Provides long term results with good oral hygiene
Preserves the jaw bone after natural tooth or teeth are lost
Convenient way to restore missing teeth
Looks, feels and functions just like real tooth
---
Why Should You Get Dental Implants for Missing Teeth?
When you lose a tooth, the jaw bone where the root was, starts to deteriorate which can cause a number of oral health problems. The space where the tooth is missing can make it difficult to chew food and even speak clearly. Dr. Art and Dr. Kim Mowery can replace missing teeth with custom made, high quality dental implants or the TeethXpress® full arch system that allows for replacing several missing teeth in one visit. If you are missing too much bone in the area being treated, we can add a bone grafting procedure to your treatment plan and use plasma rich growth factors to speed up healing.
---
Getting Dental Implants to Transform Your Smile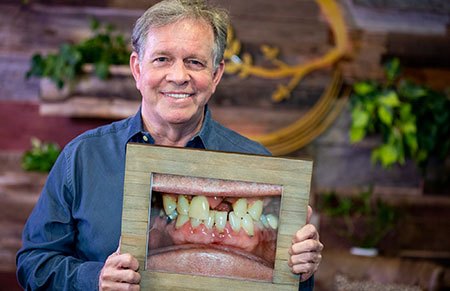 If you are missing a single tooth, you may be a good candidate for a traditional dental implant that involves surgically placing a post into the jawbone, waiting a few months for the implant to integrate with the bone, and then completing the restoration with a custom crown. This can be completed under sedation so you won't feel anything throughout the procedure. Drs. Art and Kim Mowery are Board Certified in IV sedation and will walk you through the process.
Our doctors offer both placement and restoration of dental implants. If you are missing several teeth, you may be a better candidate for Implant retained dentures. This involves replacing missing teeth with several dental implants in one visit and attaching a set of dentures to the implants to restore your smile.
---
actual patient dental implant
before and after photos
Single Tooth Dental Implants
It's important to replace a missing tooth as soon as possible to prevent further bone loss under that tooth as well as to prevent the nearby teeth from moving around (and their possible loss). If it's a front tooth, it may be reassuring to have a cosmetic dentist like Dr. Mowery place the implant for aesthetic reasons.

Before & After: A single-tooth dental implant

Single-tooth dental implant with porcelain veneers on surrounding teeth
Multiple Teeth Dental Implants & Partials
The best solution for multiple missing teeth is often an implant secured partial. In this case a combination of an implant-secured partial was used along with porcelain veneers on the surrounding teeth to help create an awesome smile.

Full Arch Dental Implant Secured Dentures
The best method of replacing a full arch is with implant-secured dentures. There are several options, however, the 'fixed' dentures are removable only by the dentist. This type of denture looks and acts like your permanent teeth. They are easy to care for and you can eat practically any foods you desire.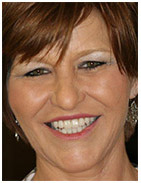 Before & After: A fixed dental implant-secured denture