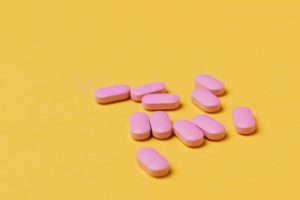 There's never a good time for an oral infection to occur, but if one happens during the COVID-19 pandemic, it can make the situation much more stressful. Often, antibiotics are prescribed to combat the infection. Although they are effective, they don't always work. If your infection isn't getting any better, do you know what to do? While many dental offices are closed for elective procedures, your dentist in Gainesville can still provide immediate care to treat dental emergencies. Here's the information you need to stop the infection and save your smile.
How Long Does It Take for Antibiotics to Work?
An antibiotic is a medication used to kill or decrease the growth of bacteria. The lifesaving medications come in various forms and can be used to treat infections caused by bacteria. Antibiotics can treat the infection by attacking the wall surrounding the bacteria, interfering with its reproduction, or by blocking the protein production of it.
Although you might not notice it right away, antibiotics begin working as soon as you start taking them. Usually, within 2-3 days, you'll start feeling better and see an improvement in the infection. On average, a full course of antibiotics takes 7 to 14 days to complete depending on the type used.
Most often, infections are resolved when antibiotics are used correctly, but there are some instances when they won't work, like when treating an infected tooth. Instead, you'll need a root canal to prevent your tooth from needing to be extracted.
Why Aren't Antibiotics Working?
Oral infections are also called abscesses. The small pockets hold pus and dead tissue, which can appear as a pimple-like bump on the gum, usually near the root of a tooth. Often, they are the result of an untreated cavity, failing dental work, trauma, or a cracked tooth.
If the tooth isn't treated, it can cause the bacteria to enter the roots. The bacteria will then feed on your nerve tissues and blood vessels. This allows them to spread and multiply, wreaking havoc in your mouth.
At this point, antibiotics aren't enough to solve the problem because they won't treat the underlying cause of the infection, like a cavity. To prevent the issues from worsening, you'll need a root canal.
What is a Root Canal?
A root canal is an endodontic treatment that extracts the inner layer of your tooth called the pulp. Your tooth is sterilized and sealed before a custom-made crown is bonded over it. Although they have a bad reputation for being painful, new advancements in dentistry make them no worse than a dental filling.
Don't wait until it's too late to save your tooth. Contact your dentist for immediate care.
About Exceptional Dentistry & Sedation Center
Are you asking, "where is an emergency dentist near me?" Look no further. Our team of dentists provides the exceptional dental care you deserve using advanced services, like root canal therapy. If you're nervous about the treatment, we offer sedation dentistry. If you have an infected tooth, contact our office today for an appointment.