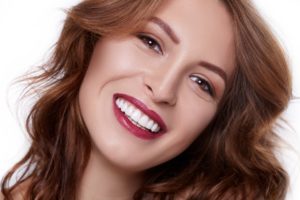 Have you always wanted a red-carpet smile? Cosmetic dentistry isn't just for movie stars and celebrities. New advancements in dentistry make cosmetic treatments affordable for patients from all walks of life. You have more options than ever to achieve a picture-perfect smile without breaking the bank. Here are just a few of the treatments you can use to revamp your smile.
Porcelain Veneers
A veneer is a custom-made thin shell that's applied to the front surface of a tooth to enhance its color, size, and shape. It can hide a variety of aesthetic concerns using just one treatment, like discoloration, chips, and cracks. Although veneers cost more than other procedures, they can be the more affordable option because they can resolve the need for multiple treatments. Not to mention, they are proven to last for a decade or longer with the proper care, like maintaining your oral hygiene.
Metal-Free Dental Restorations
Typically, when you picture a filling or crown, you might envision a dark metal blemish when smiling. It's true traditional restorations are made of metal; however, now you can benefit from more natural-looking solutions. As an alternative to amalgam fillings, a composite resin material can treat tooth decay without any metals, including mercury. It's customized to match the color of your tooth to blend in with your enamel. A severely compromised tooth can be rehabilitated using an all-ceramic crown, which allows it to look natural. Although it isn't made of metal, it will be durable to withstand the pressure of biting and chewing.
Dental Bonding
Dental bonding is a great option for people who are on a budget. A resin material can fix several minor aesthetic issues, like exposed tooth roots, chips, and cracks. The minimally invasive treatment can provide drastic results after just one appointment, so you won't need to wait to enjoy the smile of your dreams. You can use bonding to improve a single tooth or multiple teeth to quickly give your confidence a boost by achieving the flawless smile you deserve.
Teeth Whitening
You can stop wasting money on ineffective OTC whitening products and get your teeth as much as 8 shades brighter by visiting your dentist. Professional whitening systems deeply penetrate the enamel to resolve stains. After one appointment, you'll look younger, professional, and confident by brightening your teeth using a proven effective solution.
Invest in a Beautiful Smile
Cosmetic dentistry offers more than just aesthetic benefits. You'll promote your oral health and self-esteem using advanced treatments catering to your specific needs. Your dentist will perform a thorough consultation and learn more about your goals to create a personalized strategy to give you a celebrity smile without costing you an arm and leg.
About Dr. Art Mowery
Dr. Mowery earned his dental degree at the University of Florida College of Dentistry before continuing his training at the Las Vegas Institute for advanced studies. He specializes in complex cosmetic and restorative treatments, including implant dentistry. If you're ready to refresh your smile, contact our office today to schedule your consultation.