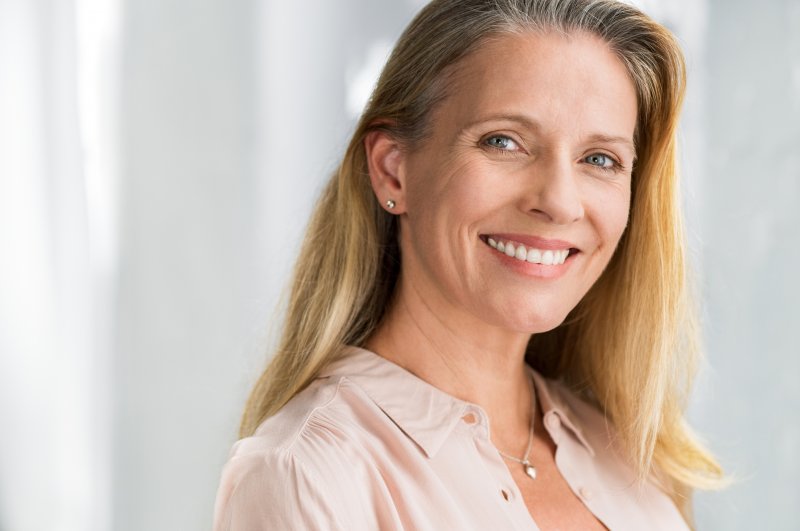 When it comes to undergoing full mouth reconstruction, you may feel overwhelmed by the enormity of the project. After all, patients who suffer multiple causes of damage, decay, and misalignment are often required more than one treatment to achieve the desired results. When choosing to pursue this customizable plan, you'll need to understand it can take time depending on the type of treatments your dentist incorporates. Here are four of the most common services you might see should you require full mouth reconstruction.
Dental Crowns/Bridges
When one or more teeth are decayed as a result of cavities, dental crowns can protect these vulnerable structures while also encouraging them to strengthen over time. Customized restorations can be created based on the shape, size, and color of your natural teeth, so they blend in seamlessly with the rest of your smile. Not to mention, they are easy to clean and can last a decade or longer with proper care.
But even if you're missing or more consecutive teeth along your upper or lower arch, a custom-made dental bridge can be created. Altering two healthy abutment teeth (on either side of the gap), your dentist will anchor the bridge to these teeth, allowing the interior crows to sit on top of the gums to recreate a complete appearance.
Root Canal Therapy
When severely decayed teeth are on the verge of no longer being viable, root canal therapy can be a great solution to help you keep your natural pearly whites. Infections that reach the pulp, which is the innermost layer, can cause immense pain and sensitivity. By removing the infected pulp, not only does it alleviate extreme discomfort, but it protects the vulnerable tooth and minimizes the risk of potential extraction. And, all root canals include a customized dental crown that safeguards against future reinfection and damage.
Dental Implants
If you prefer a more permanent solution instead of a dental bridge, you can always talk to your dentist about dental implants. While not all patients are eligible to receive these permanent prosthetics, they are designed to offer greater functionality, permanence, and longevity. Instead of requiring replacements every 5-10 years, they can last 30 years or longer and sometimes even a lifetime! Requiring oral surgery to place each implant post into the jawbone creates a solid foundation once the bone and implants fuse. This allows for your new restoration (i.e., dental crown, bridge, or denture) to sit firmly in place and offer improved biting and chewing power.
Veneers
If you have teeth that are stained, discolored, chipped, broken, or those that are misshapen or have gaps, customized veneers are a great cosmetic option. Sometimes, a few teeth or an entire arch can be transformed using these unique restorations. Designed according to the specifications provided, veneers look completely natural and feel just like regular teeth, so you can feel confident in your new appearance.
These are only four of the many treatments that can be included in full mouth reconstruction. You can trust that your dentist will go over your personalized plan in detail to ensure you agree with the methods recommended to help you achieve your desired smile.
About the Author
Dr. Art Mowery is a dentist with more than two decades of experience. Earning his dental doctorate from the University of Florida College of Dentistry, he is a member of the Florida Dental Association, the International Team for Implantology (ITI), the American Academy of Cosmetic Dentistry (AACD), and the American Academy of Implant Dentistry (AAID). He and Dr. Kim Mowery and Dr. Luis Rodriguez are pleased to help patients needing full mouth reconstruction. If you are struggling with multiple oral health problems, visit our website or call (352) 332-6725.