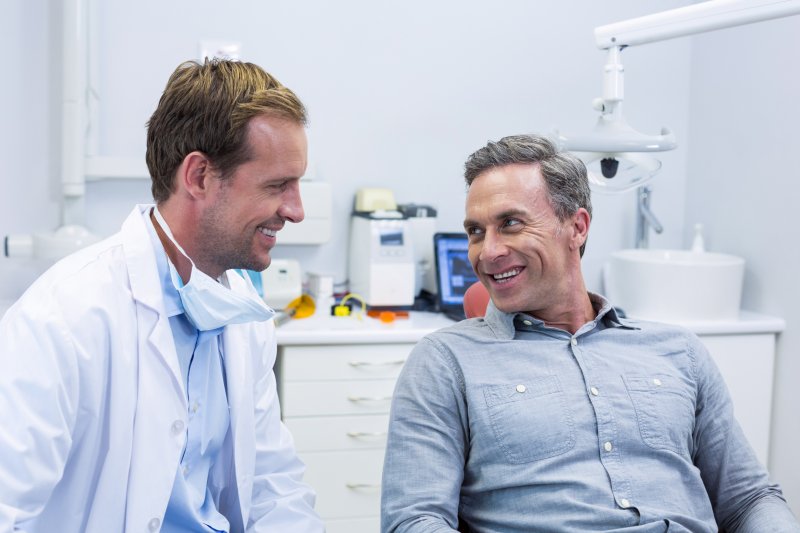 Do you sometimes feel self-conscious about your teeth? Are you considering completely transforming your smile? If so, then you're probably thinking of going for cosmetic dental treatments. With all the buzz about having celebrity-type teeth, it can be exciting to imagine the results you could get for your new pearly whites! However, it would be a good idea to consult your dentist before committing to any smile makeover. Here are five important questions you should ask before proceeding.
Question #1: What Types of Dental Problems Can a Smile Makeover Fix?
Whether you're looking to repair a chipped tooth or even a bite misalignment, today's cosmetic treatments are able to correct most dental issues. By working with your dentist, you can discover which options would be best for shaping your dream smile.
Question #2: Can I See "Before and After" Photo Examples of Other Makeovers?
It's always nice to check out other patients who've undergone a smile makeover, especially ones that are similar to what you want done. Your dentist would be happy to share their work so that you feel more comfortable with the possibilities.
Question #3: How Will You Make My Makeover Last?
If you're going to invest in a worthwhile treatment like a smile makeover, then you'd want to make sure it lasts a long time. You can always discuss with your dentist any steps you can take to ensure your new pearly whites stand the test of time.
Question #4: How Long Will My Makeover Procedure Take?
Depending on your goals and where you want your smile to go, your treatment time could vary significantly. For minor fixes, you might be able to finish the procedure in just one visit. However, more extensive processes may take several visits or even a few months. To have a clearer sense, you should consult with your dentist about the estimated time frame before moving forward.
Question #5: Will My New Smile Appear Natural?
Most people want to optimize their smile without making it seem unnatural. Fortunately, most treatments can augment your teeth while retaining a natural color and shape. If this is something you're concerned about, feel free to let your dentist know.
You should always ask plenty of questions about any cosmetic treatment before committing, that way you and your dentist are on the same page about where you want to go with it. By understanding your options completely, you can make a more confident decision for creating your new smile!
About the Practice
Exceptional Dentistry & Sedation Center is home to an expert team with a dedication for top-quality dental care. As clinical adjunct professors at the University of Florida School of Dentistry, our dentists educate future doctors in the art and science of cosmetic, restorative, and physiological dentistry. They provide a wide range of advanced treatments, including smile makeovers for your dream look. If you have any more questions about smile makeovers, visit their website or call (352) 332-6725.