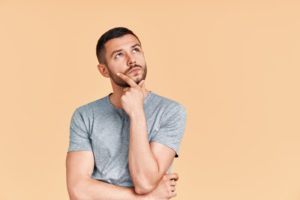 Everyone deserves to have a smile they can confidently show off. Unfortunately, many people delay or avoid seeking dental treatment because they think it'll break the bank. But that's not the case at all! Some procedures are much more affordable than you might think. Plus, there are ways you can get financial assistance for dental work, such as dental financing! Read on as your cosmetic dentist in Gainesville explains how you can get help with dental bills and which treatments make sense on a budget.
Ways You Can Get Help with Dental Bills
It can be overwhelming figuring out how to pay for dental work. Luckily, here are a few options that can make bills easier to manage:
Dental Schools
Do you need dental work but don't want to break the bank? Consider visiting a dental school! Some government dental assistance options allow them to offer discounted services to those in need. The cost is lower because the procedures are performed by a student under the supervision of a licensed dentist. If you want to find one in your area, check the list of accredited schools compiled by the American Dental Education Association.
Dental Grants
Although dental grants can be life-changing, most come with a list of qualifications that you must meet to be eligible. They're highly sought after because they can partially or fully cover the cost of expensive treatments. If you apply, you can expect a waiting period that lasts several months.
Online Fundraising
Crowdfunding is an excellent way to find financial relief for unexpected dental costs. Essentially, you set up a fundraiser and ask your community for donations and support. Be sure to do your research on the best crowdfunding to choose the right one for your needs!
Dental Financing
Most dental clinics offer financing options to make bills a bit easier to manage. They often work with third-party financing groups, such as Care Credit and Lending Club. With these options, you can divide the cost of your treatment and pay it over a certain number of months. Since every clinic offers different dental financing options, make sure to ask yours about their specific choices.
Affordable Cosmetic Dental Treatments
Here are ways you can enhance your smile while on a budget:
Metal-Free Restorations – Do you have a damaged or decayed tooth? Your dentist can use an all-ceramic filling, crown, bridge, or inlay to improve your oral health and boost your appearance.
Teeth Whitening – It's normal for teeth to change color over the years. Luckily, professional teeth whitening treatment can significantly brighten your pearly whites in just one appointment! Afterward, you are provided custom application trays and whitening gel that you can use at home to touch up the results.
You always have options if you know how to approach a situation. By using the resources outlined above, you can make a smile upgrade sooner rather than later!
About the Practice
At Exceptional Dentistry & Sedation Center, we offer unparalleled expertise and state-of-the-art services to meet your family, cosmetic, or reconstructive dental needs. Our three dentists have extensive training at the Las Vegas Institute for Advanced Dental Studies where they teach doctors from all over the world the art and science of cosmetic, restorative, and physiological dentistry. If you need financing, we work with CareCredit and Lending Club. You can make an appointment for metal-free restorations or teeth whitening on our website or by calling (352) 332-6725.