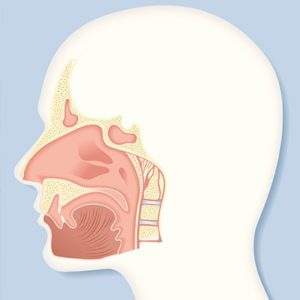 If you want to replace your missing teeth permanently, dental implants are the solution for you. The unique treatment replicates both the root and crown. The process occurs in several steps, which can take a few months to complete. The first step is your placement surgery to insert a titanium post into your jawbone to mimic a root. However, you must have the adequate bone density to support the post. Unfortunately, bone loss is a common complication of missing teeth. If you've lost bone, you may need a sinus lift before getting dental implants. Although you may not have anticipated another step in your treatment plan, here's why your dentist is recommending the surgical procedure.
What is a Sinus Lift?
A sinus lift (augmentation) is a restorative procedure that makes it possible to get dental implants after bone loss. It is used along with a bone graft to ensure there's enough room to place an implant without it protruding into the maxillary sinus membranes, which are located on either side of your nose near your molars and premolars.
A sinus lift can be needed before getting dental implants for many reasons, like:
Trauma to the jaw
After removing a cyst or tumor
Advanced gum disease
Bone recession from tooth loss
A large sinus cavity
Naturally thin jawbone
Not everyone interested in dental implants will need a sinus lift. Besides a visual examination of your mouth, your dentist will review a CT scan during your consultation. They use the images for diagnostic and planning purposes. If the scan shows anything concerning, like bone loss, they'll recommend additional procedures to ensure the success of your new smile.
What to Expect with a Sinus Lift
Sedation or an anesthetic will be used to keep you comfortable as your gum tissue is opened to gain access to your jawbone. A small "window" is cut into the bone to move the sinus cavity upward. A bone graft is placed in the hole and your gums are sutured closed.
Your mouth may be sore for a few days, but you can manage your discomfort using an OTC pain reliever. Your dentist will review any additional aftercare instructions before you go home, like eating soft foods.
Your gum tissue will be healed in a couple of weeks, but new bone doesn't grow overnight. Your bone will integrate with the graft over the next several weeks. Your dentist will monitor your healing to determine the best time to move forward with your dental implant placement.
In no time at all, you'll have a complete smile that can last for a lifetime.
About Dr. Kim Mowery
Dr. Mowery earned her dental degree from the University of Florida College of Dentistry and has completed continuing education in many specialties, like sedation dentistry, bone and tissue grafting, and dental implants. She can treat the most complex cases of tooth loss. Contact our office today through our website to request an appointment or call (352) 888-5779.