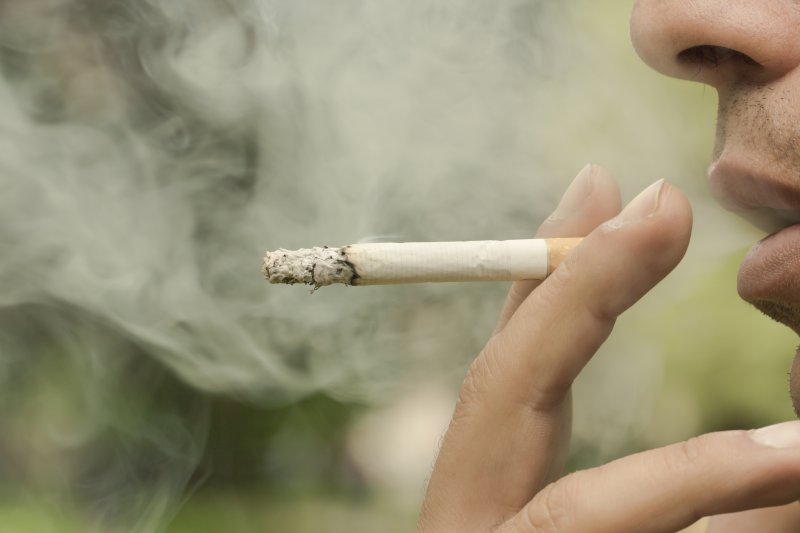 Do you have gaps in your smile? Fortunately, there are a variety of options available to replace missing teeth and ultimately get your full set of teeth back. Dental implants are an ideal solution because they are the only tooth replacement option that restores the roots of the missing teeth, but what if you're a smoker? Will this affect your ability to get dental implants? Continue reading to learn more about the relationship between smoking and dental implants.
Are You Able to Get Dental Implants as a Smoker?
Just because you smoke doesn't mean that you will be immediately disqualified from getting dental implants. However, you will need to refrain from smoking for at least one week before and a few months after your procedure. During your initial consultation, your dentist will assess your oral health to ensure that your jawbone and gums are healthy enough to support dental implants. Some health problems and medications can get in the way of the dental implant process, so it's important to have a thorough evaluation ahead of time.
The Risks of Smoking After Dental Implant Surgery
Dental implant treatment relies on the ability of the titanium implant and your jawbone to fuse together in a process known as osseointegration. Once this occurs, the implant is anchored into the bone so it can support a stable replacement tooth. However, if you smoke during the healing period, this can affect the osseointegration process and ultimately delay healing. This also increases your likelihood of infection and your dental implants not being successful. The risk of dental implant failure or other complications is much higher in smokers during the first few weeks after implant placement.
Can You Smoke After Getting Dental Implants?
You need to wait at least a few months after your implant placement procedure before you can smoke again. This will reduce your likelihood of ending up with a dental implant infection or failure. However, you should know that you will still be at higher risk for future dental issues after your implants have healed because smoking increases the rate of bone loss around implants a little bit each year. While it is still a small amount, the effect is compounded over time.
If the right steps are taken, a history of smoking shouldn't get in the way of replacing your missing teeth. By working with your dentist, you can determine whether dental implants are the best option for you.
About the Author
Dr. Art Mowery is an experienced dentist who has been working In in the field for well over two decades. He earned his dental doctorate from the University of Florida College of Dentistry and completed an externship at Baylor College of Dentistry in Dallas, TX. Currently, he is a member of the International Team for Implantology (ITI), and the American Academy of Implant Dentistry (AAID). He has been awarded an Affiliate Associate Fellowship in the American Academy of Implant Dentistry and is the first and only dentist in the Gainesville area to achieve this honor. For more information on dental implants or to schedule an appointment at his office in Gainesville, visit his website or call (352) 332-6725.