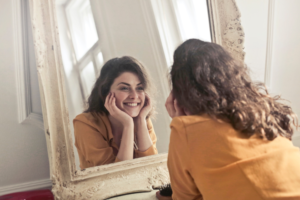 You can't put a price on the benefits of having bright, white teeth because they are attractive and look healthy. However, looks can be deceiving. People with the whitest of teeth can have serious underlying dental issues. Here's why you shouldn't judge your dental health based on the color of your teeth.
Dental Problems Aren't Always Visible
Stained and discolored teeth are perceived as being unhealthy, but that's not always true. Teeth come in a variety of shades and tones naturally. Not to mention, not all dental issues affect the color of your enamel.
Tooth decay, gum disease, fractures, oral cancer, and other dental problems aren't always visible to an untrained eye. Although your pearly whites might look healthy, you could have a serious issue hiding in your mouth.
Tooth Stains Are Caused By Many Factors
Besides genetics, the color of your teeth can change over time for various reasons, like poor oral hygiene habits. If you're not brushing or flossing enough, your teeth can look yellow or brown. You may even have plaque or tartar buildup.
The foods and drinks you consume can also affect their color, like drinking a lot of coffee. Smoking and tobacco are common culprits of tooth discoloration. Certain medications or health issues can also cause your teeth to look stained.
No matter the reason, your dentist can keep your teeth their brightest and your mouth healthy.
Visit Your Dentist Regularly
If you have white teeth, that doesn't mean you can skip seeing your dentist. The American Dental Association recommends a cleaning and checkup every 6 months. Besides removing plaque and tartar buildup, your dentist will monitor your oral health to detect anything concerning while it's still small, like enamel loss or gum inflammation. They'll provide the quick care you need to ensure your teeth last for a lifetime and keep preventable dental problems at bay, like cavities and gum disease.
Combating Tooth Discoloration
If you're experiencing tooth discoloration, your cosmetic dentist can turn back the clock to reveal a white smile. You have more options than ever to treat stained teeth, like in-office teeth whitening. Your smile can get up to 8 shades whiter in about an hour. If you prefer the convenience of an over-the-counter kit, your dentist can give you everything you need to whiten your teeth from home. You'll use the professional strength whitening agent and trays daily for about 2 weeks to achieve in-office results.
You will have a vibrant smile and peace of mind, knowing your teeth and gums are healthy.
About Dr. Luis Rodriguez
Dr. Rodriguez earned his dental degree from the University of Florida and has regularly continued his education in several specialties, including dental implants and cosmetic dentistry. He is an award-winning dentist and a member of many professional organizations, including the Florida Dental Association. Request an appointment through our website or call (352) 888-5779.