Restore Your Smile with a Permanent Solution - Gainesville, FL
If you are missing one or more teeth, Dr. Art or Dr. Kim Mowery may recommend dental implants or the TeethXpress® solution to restore your smile. Both of these implant dentistry solutions replace missing teeth permanently and continue to boast a high success rate. Patients in Gainesville, FL, often wonder about dental implant cost and financing options for their treatment plan. Our staff will be happy to review your dental benefits with you and provide realistic estimates of the cost of your treatment.
---
Things to Consider with Dental Implant Costs
Since dental implants are a permanent solution for replacing missing teeth, they are essentially an investment in your smile. Who can put a price on a great-looking smile and healthy teeth? Our doctors use only the highest quality materials to make fabricated teeth that look, feel, and function just like your natural teeth. This is why our doctors are known as the 'plastic surgeons of dentistry' — they specialize in smile makeovers that not only transform your smile, but also enhance your life.
---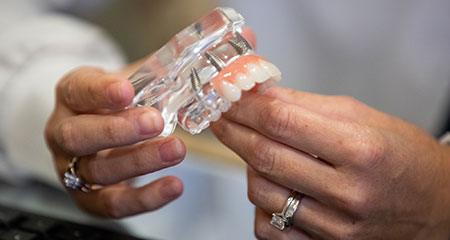 Factors that Affect Dental Implant Cost
There is no "one size fits all" price for dental implants, since each case is unique. You may or may not require preparatory work before your implant surgery. Some factors that determine your final dental implant cost include:
Number of missing teeth
Need for tooth extractions
Bone grafting procedures
Type of implants
Other restorations needed
---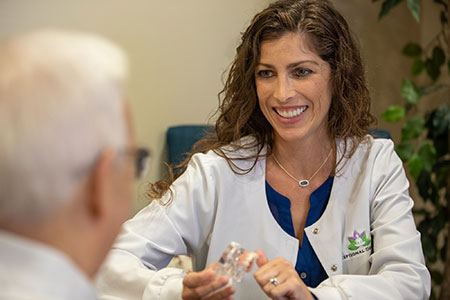 Managing the Cost of Dental Implants
We help patients maximize their insurance coverage but do not compromise on the quality of our work to reduce costs for insurance. We want our patients to receive the highest quality care we can provide but can answer any questions you have about your insurance coverage and estimated out of pocket costs. We also work with CareCredit®, a reputable financing company that offers low and no-interest financing plans for qualified services. Our staff can provide more information about CareCredit financing options during your consultation. With all of these options available, many patients find it easy to manage dental implant cost and get the treatment they need in a timely manner.
---