Missing & Loose Teeth – Gainesville, FL
Indications for Dental Implant Tooth Replacement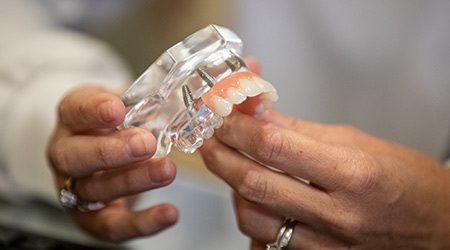 Loose teeth and missing teeth are often the result of gum disease, an injury to the mouth, or health issues. We do everything we can to preserve the natural tooth but in some cases, a tooth simply must be replaced. Dr. Art and Dr. Kim Mowery offer dental implants for missing teeth and loose teeth in Gainesville, FL. Whether you have one missing tooth, a loose tooth, or several missing teeth, our doctors can replace and restore your teeth to rebuild your smile.
---
When Missing or Loose Teeth Become a Problem
When a tooth becomes loose or goes missing, the root of the tooth is no longer stimulating the jawbone and keeping it healthy. This can cause jaw bone loss which in turn can lead to shifting teeth, an uneven bite, and other oral health issues. Having missing teeth in the front of the mouth can make you feel self-conscious about your appearance and prevent you from smiling with confidence. Fortunately, both of these problems can be resolved with dental implants or the hybrid dental implant and denture solution called TeethXpress®.
---
Benefits of Dental Implants for Missing Teeth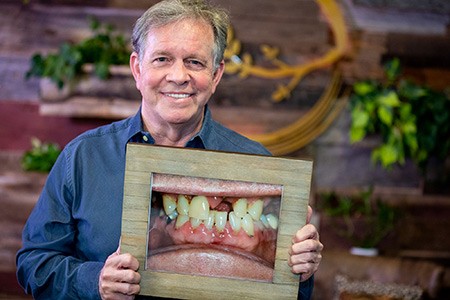 Restores ability to eat all types of foods
Maintains a healthy bite
Preserves jaw bone after missing teeth
Restores ability to speak clearly
Helps maintain natural smile
Boosts self-confidence and self-esteem
---
How Our Doctors Fix Missing or Loose Teeth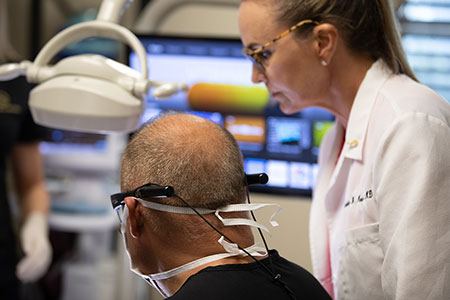 Dr. Art and Dr. Kim Mowery offer a high-end dentistry experience with undivided, personalized attention and an artful approach with all procedures. When fixing a smile with dental implants or TeethXpress in Gainesville, FL, they make sure the final result looks as natural and aesthetically pleasing as possible while delivering all the functional benefits of implants. Restoring missing teeth or loose teeth with dental implants can preserve your smile for years to come so make sure you're working with a dentist with extensive experience performing tooth replacement procedures.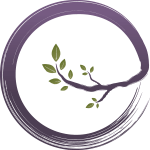 Have Questions? Get Answers.
Please fill out this short form and we'll be in touch.