Wisdom Tooth Extractions – Gainesville, FL
Making Room by Removing Unnecessary Teeth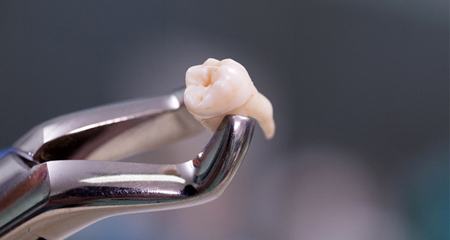 By the time a person is between the ages of 17 and 25, their third molars, also known as the wisdom teeth, are developing and will either fully or partially erupt or remain impacted beneath the gum line. Although not all situations call for removal, most individuals require wisdom tooth extrations in Gainesville, FL because of the increased risk of problems (i.e. gum disease, shifting teeth). This is when Drs. Art and Kim Mowery can step in and safely remove them, putting your child's oral health back on track. If you think your child is in need of a wisdom tooth extraction, call us to schedule an appointment today.
Signs I Need My Wisdom Teeth Removed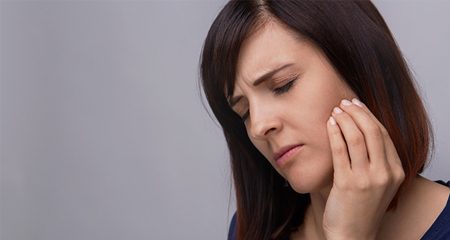 No matter your child's age, regular visits to the dentist office are the best way to find out if they need a wisdom tooth extraction. Their dentist in Gainesville, who has been monitoring their tooth and gum development over the years, can quickly decide if its time based on their findings. It is likely your child will need their wisdom teeth removed if:
They are impacted (below the gum line)
Healthy teeth near the wisdom teeth are damaged
There are any signs of an infection
Any cysts or tumors are present
Wisdom teeth extractions are an extremely common procedure that often results in improved oral health and a significant decrease in dental problems in the future.
How to Prepare for Wisdom Teeth Surgery?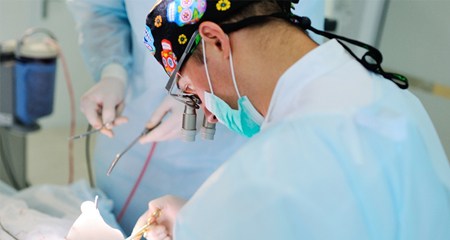 The first thing you should know is that the procedure will most likely be considered outpatient, which means your child will go home the same day as the surgery. Very rarely will a patient need to stay overnight. When meeting with Drs. Art and Kim, you'll want to know more about:
If your child is a candidate for surgery
Whether it will be a simple or surgical procedure. A simple surgery is when the tooth has partially erupted, but a surgical is when the tooth is impacted.
The risks and potential complications
During your discussion, think about the following questions, as this may help you and your child feel more at ease about the upcoming procedure:
How many wisdom teeth need to be removed?
How long will the procedure take?
What type of anesthesia will be administered?
What is the expected recovery time?
Will they need any additional treatment after having their wisdom teeth removed?
Sedation for Wisdom Tooth Extractions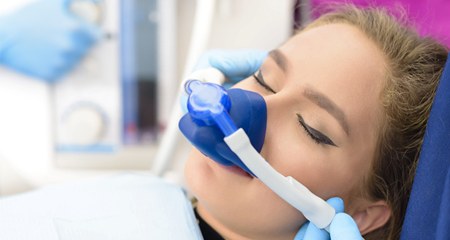 Anytime an extensive procedure is taking place, you can expect Drs. Art and Kim to incorporate sedation dentistry to ensure the patient is comfortable and at ease throughout the duration of the surgery. At our dental office, we offer three types: oral conscious sedation, nitrous oxide, and IV sedation.
Nitrous oxide used in combination with local anesthesia can be of great help for a patient who has sensitive teeth, gums or extreme gag reflexes. It is administered through a mask that is worn over the nose.
Oral conscious sedation requires that a patient take a prescribed pill one hour prior to their procedure. This ensures they are completely comfortable throughout the process and is ideal for individuals who experience extreme dental phobia.
IV sedation helps patients enter a relaxed state that is near sleep. Considered to be one step below general anesthesia, this type of sedation is administered via an IV and will be monitored closely by the dental team.
Post-Op Tips After Wisdom Tooth Extractions
Once your wisdom teeth extraction is complete, you will need to spend some time recovering to ensure everything heals correctly. Here are some suggested tips to follow:
Continue to bite down gently, yet, firmly on the gauze provided to you, and make sure to change it out as needed so that a clot will begin to form.
In the few days after your procedure, eat only soft foods.
Avoid chewing on the side of your mouth where the wisdom teeth were removed.
Continue to brush and floss your teeth as normal.
Take your pain medication or antibiotics as instructed by your dentist.
Get plenty of rest.
Avoid sipping from a straw, as it can dislodge the clot.
Don't smoke.
Use an ice pack to keep the swelling down.
Wisdom Teeth Extraction FAQs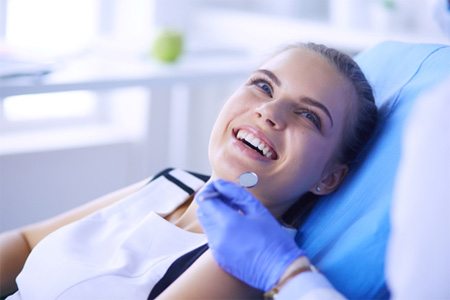 Do you want to know more about wisdom teeth extractions? Removing teeth can seem like a very big deal, so being a little curious is totally normal. Our all-star team at Exceptional Dentistry & Sedation Center has put together the following FAQ section to help answer any lingering questions you may have about wisdom teeth removal.
Don't see your question or concern addressed below? Feel free to give our office a call or schedule a consultation online.
How Might Wisdom Teeth Removal Affect My Child's Everyday Life?
Removing impacted or infected wisdom teeth can provide immediate pain relief for your son or daughter. If your child's wisdom teeth are not yet causing trouble, extraction can help prevent complications from developing in the future. For example, their risk of oral disease and gum inflammation may decrease after getting their wisdom teeth removed. In addition, if your son or daughter wants or needs to straighten their smile, wisdom teeth extractions can help pave the way for braces or other orthodontic treatment.
How Are Wisdom Teeth Removed?
There are two primary ways dental professionals remove wisdom teeth: pulling and surgical extraction. Here is what you need to know about each method:
Pulling is most commonly used when the wisdom teeth have fully erupted from the gums. The dentist uses a special metal clasping tool to firmly grab ahold of the tooth. They then gently shift the tooth back and forth until it breaks free from the gums.
Surgical extraction may be necessary if the wisdom teeth are impacted. This method involves a dentist making a small cut in the gums to reveal the tooth. They may then drill into or break the tooth into smaller sections before removing the pieces one by one.
Does My Dental Insurance Cover Wisdom Teeth Extractions?
Most dental insurance plans cover 50% to 80% of wisdom teeth extractions. However, every plan is different, so be sure to check with your insurance provider before scheduling extraction surgery. If you would like help understanding the details of your insurance plan, do not hesitate to ask our team for assistance! Our knowledgeable staff always works to help patients maximize their insurance benefits. We will even file the insurance claim on your behalf so you do not have to worry about doing paperwork after getting your or your child's wisdom teeth removed.
How Much Does Wisdom Teeth Removal Cost?
The cost of wisdom teeth extractions is influenced by a number of factors, including how many teeth will be removed, whether the wisdom teeth are impacted or not, the type of anesthesia or dental sedation utilized, and more. Because every case is different, the best way to obtain an accurate cost estimate is to schedule a consultation at our office in Gainesville.
At Exceptional Dentistry & Sedation Center, we are committed to providing quality, affordable dental care. That is why we are proud to partner with CareCredit, a dental financing organization. CareCredit offers low and no-interest payment plans for qualified patients who may not have dental insurance. By breaking down the cost of wisdom teeth removal and other dental treatments into manageable chunks, you can get the dental care your family needs without breaking the bank. Ask our staff for more details!