Zoom Teeth Whitening – Gainesville, FL
Your Path to Gorgeous and Brilliant Teeth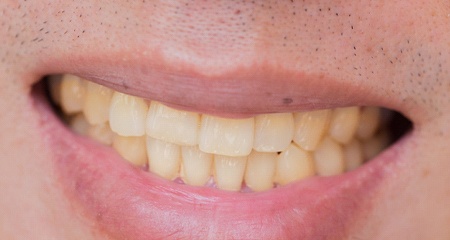 Once stubborn stains settle into your enamel, simply brushing your teeth won't suffice to remove them. This can leave you feeling less confident about smiling for photos and speaking before a group of people. All hope isn't lost, though. With Zoom! teeth whitening in Gainesville, FL, you now have an avenue to a beautiful and stain-free smile. To request an initial visit with Dr. Art Mowery or Dr. Kim Mowery, contact us today at Exceptional Dentistry & Sedation Center!
What is Zoom! Whitening?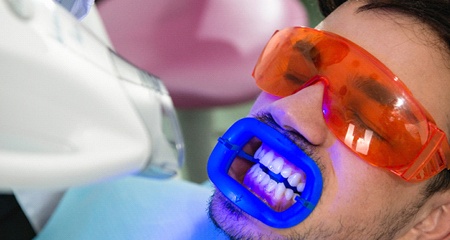 The Zoom! whitening process utilizes high-powered bleaching agents to penetrate into the enamel to free trapped particles that have caused stains or discoloration. Unlike the over-the-counter alternatives sold at your local drugstore, the Zoom! method is customized to fit your specific smile needs and to deliver noticeable and lasting results in just one visit.
By having the procedure professionally done, you also don't have to worry about safety issues, as Drs. Art and Kim Mowery will make sure that before the process starts, your gums and lips are protected from the high-powered whiteners causing an irritation.
The Benefits of Zoom! Teeth Whitening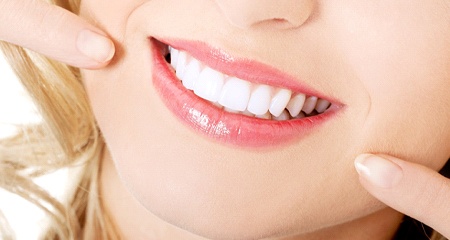 With over-the-counter whiteners, the results are fickle at best, but when you receive Zoom! whitening at our Gainesville dental office, your teeth can be brightened by up to 10 shades, leaving you looking younger and more vibrant. That naturally translates into greater confidence, more favorable interactions with other people, and it can even contribute to career advancement. Then, by visiting our dental office semi-annually for touch-ups, you can maintain your beautiful smile even longer.
Who's Qualified for Zoom! Teeth Whitening?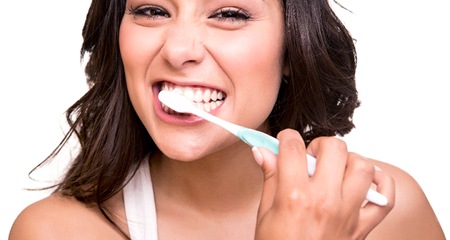 While we understand how important it is to have a smile you can be proud of, your oral health is always our first concern. Thus, before you undergo the Zoom! whitening process, we'll take the time to perform a careful examination to make sure your teeth and gums are healthy. If any issues are discovered, we'll work with you to develop an efficient and swift restoration solution so you can soon have your smile rejuvenated with Zoom teeth whitening in Gainesville. By taking this careful approach, you're better ensured of a long-lasting and attractive outcome.
How Zoom! Teeth Whitening Works
If you're like most people, then you probably have a busy schedule. With Zoom! whitening done in-office, you won't have to endure any major life interruptions, because the process usually takes only an hour to complete.
After your soft tissue has been secured, we'll apply the whitening gel to your teeth and then activate it with a special light. It will take around 15 minutes to complete the round of treatment, and we'll repeat it up to two more times to ensure that you leave our dental office with the smile of your dreams.
How to Maintain Your Results
Once your smile has been rejuvenated with Zoom! teeth whitening, the last thing you want to do is lose the results. Thankfully, maintaining your new appearance doesn't require anything special. One of the best forms of protection is to perform dental hygiene on a regular basis. This should include brushing and flossing your teeth at least two times a day.
It's also best to limit your consumption of tea, coffee, wine, dark sodas, soy sauce and other highly-pigmented items. Additionally, you should make it a priority to visit our dental office semi-annually for cleanings and examinations. Thus, if there are any developments that could compromise your smile, your cosmetic dentist in Gainesville can address them earlier and effectively.
If you're interested in learning more about how Zoom! teeth whitening can create your dream smile, then feel free to contact our dental office to request a visit.